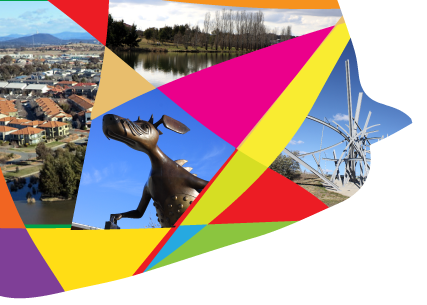 We recently posted an article about Slip lanes required on Horse Park Drive. We received a response from Roads ACT advising these slip lanes were in the design phase. Now the Liberals are committing to take this one step further and duplicate Horse Park Drive. One question that needs answering does this include completing the missing link?
ACT Opposition Leader Zed Seselja and ACT Shadow Transport Services Minister Alistair Coe announced today that if elected, the Canberra Liberals will duplicate Horse Park Drive. Mr Seselja said Gungahlin residents deserve a government which understands the needs of the growing area.
A Canberra Liberals Government will duplicate Horse Park Drive if elected, as part of our $700 million commitment for Canberra's roads," Mr Seselja said.
"This duplication is an important part of our commitment to reducing travel times, relieving congestion and improving road safety across Canberra.
"The needs of Gungahlin residents have been neglected by ACT Labor, with the government's iconic failure that is the Gungahlin Drive Extension, and the still-unfinished Gungahlin pool which was promised at the last election.
"A Canberra Liberals Government would prioritise the needs of Gungahlin's growing population and plan for the future," Mr Seselja concluded.
Mr Coe said ACT Labor's short-term thinking on infrastructure has left Canberrans footing the bill for their budget blowouts and using inadequate road infrastructure.
"The Canberra Liberals understand the importance of proper planning, and are committed to giving Canberrans better local services with lower rates and charges," Mr Coe concluded.
Courtesy of ACT Liberals Media Releases.