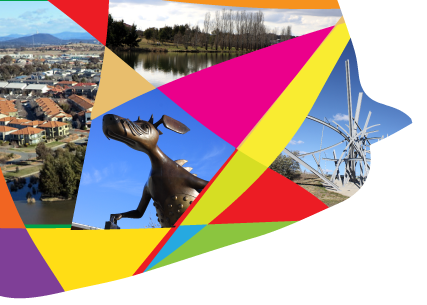 More than 700 people have had their say on the future of Hibberson Street in the Gungahlin town centre, with a majority of people wanting to see change on the busy shopping strip.
Meegan Fitzharris MLA launched a survey in August, asking people to state whether they would like to see Hibberson Street permanently closed to cars, turned into a shared zone like Bunda Street in Civic, closed off during the day only or left as it is.
The survey results show 74 per cent of respondents think Hibberson Street should be permanently closed to traffic, or be a pedestrian-first area.
"The results are in and it's clear people want to see more feet on Hibberson Street. While 49 per cent said it should be permanently closed to cars, 18 per cent liked the idea of a shared zone like Bunda Street, 15 per cent suggested closing it during the day only, and eight per cent suggested another option, such as making it a one-way street. Only 10 per cent wanted to see it left as it is.
"People also said they would be more likely to go into the town centre if there is less traffic.
"I'm thrilled to see people engaging with this issue and taking the time to let me know what they think the future of Hibberson Street should be. I hope this conversation will continue."
Ms Fitzharris said with a lot going on in Gungahlin at the moment, it's important to look at the town centre as a whole when considering potential changes to Hibberson Street.
"There's a lot of development in the Gungahlin town centre at the moment, and we are consulting on the future of the bus interchange. The light rail will also come up Hibberson Street, so that needs to be taken into account.
"The next step for Hibberson Street will be to get feedback from local businesses, and I'll talk to Minister for Planning Mick Gentleman about how we can advance this discussion and better understand any impact on traffic management and planning in the town centre.
"I think any changes to the town centre should be about creating better places for people and vibrant public spaces. We need to create environments that are child and age-friendly, support cycling and walking and adopt a place-making approach that focuses on pedestrians first.
"But the feedback so far aligns well with the extensive consultation undertaken by the Minister in preparing the recently released Statement of Planning Intent. I'm excited to continue this conversation about the Gungahlin town centre with this statement now released," said Ms Fitzharris.