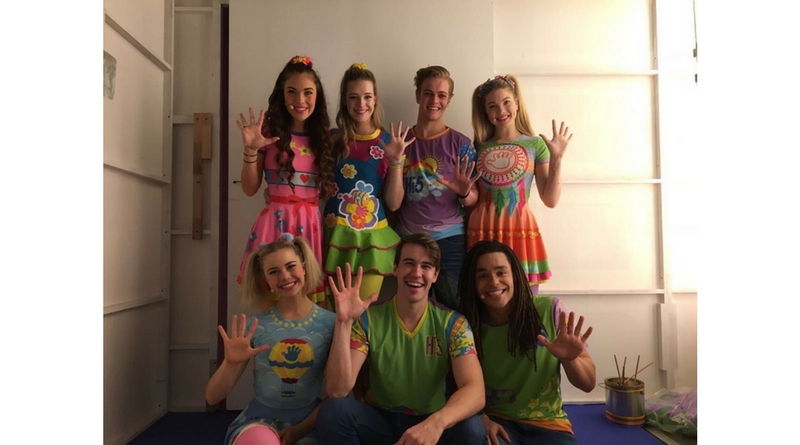 Twenty-year-old Tuggeranong girl Jess Gowing is head over heels about her upcoming tour with Australian super group Hi-5.
It's the second time Gowing will tour with the award winning children's entertainment group and it's somewhat of a dream-come-true for the talented youngster.
But in the meantime, Jess says she'll focus on sharing her enthusiasm and love of dance with Fresh Funk kids aged 4-9years in Gungahlin and Tuggeranong.
"I doubt I'd be touring with Hi-5 without the experience I gained from 13 years dancing with Fresh Funk and I'm so happy to be able to give back to the program that has given so much to me."
"Mostly the Hi-5 judges were scrutinizing our performance skills and how we worked as a group of 5; but they were also looking for people who relate well to kids and are strong role models," Gowing said.
On top of her touring and teaching commitments, Jess is completing a Bachelor of Education in primary teaching.
"As well as teaching the children to creatively express themselves through movement, I encourage them to care for others and practise appreciation and gratitude," Gowing said.
In the Hi-5 Supers Tour in December, Jess will be playing the puppet 'Chats' and will stand-in for all 3 female characters in the show.
"Its hard to believe less than a year ago I was going through the 3 day audition process with the Hi-5 judges and 400 other young people, and now I'm talking about my second overseas tour."
"I'm not one of the starring 5 yet – but I love playing Chats and I've also done 16 live shows in a lead role (as backup for Bailey, Courtney and Shay). And I have a sneaky feeling if I hang in there I'll be next!" Gowing gushed.
Fresh Funk has been operating in Tuggeranong for 17 years and in Gungahlin for just over a year. The program prides itself on its non-competitive and inclusive values and nurturing and caring environment.
Information about Fresh Funk enrolments can be found on the Tuggeranong Arts Centre website at: https://www.tuggeranongarts.com/types/fresh-funk/ or by phoning 6293 1443.