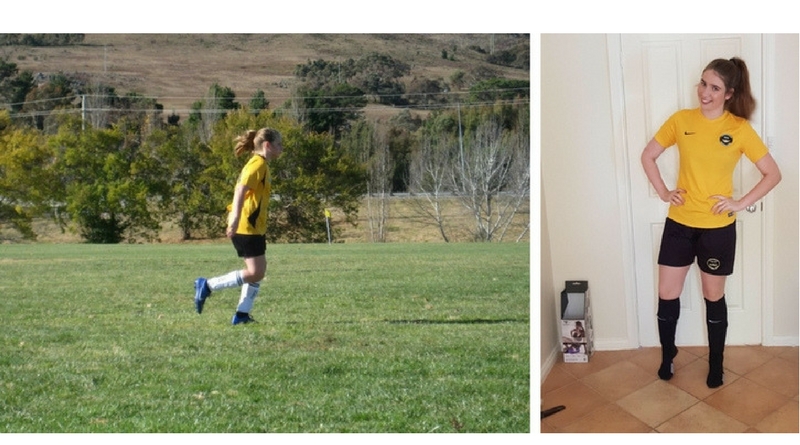 Bethany Windsor and Tarana Anand aren't your stereotypical 'club stalwarts' at Gungahlin United Football Club
At just 18 and 24 years of age respectively, Bethany and Tarana could easily be at the start of their footballing journey.
But, as of this year, the pair have been pulling on the Gungahlin United strip for 10 straight seasons.
And, judging by their enthusiasm for the club and the sport, neither looks like losing their passion for football anytime soon.
Members of GUFC's Women's State League teams, the pair first graced the field as juniors looking to make friends and have fun.
A decade later, both are adamant the sport is just as enjoyable as an adult as it was a youngster.
"I have continued to play because I absolutely love soccer," Bethany says. "Not only do I love the game but also I love being a part of a team. I have built friendships and met people that I would never would if it wasn't for soccer."
Tarana echoes those sentiments.
"I've kept on playing because I love the atmosphere and community around the sport," she says
"The women I have met through the sport are amazing and I have managed to make some life-long friends."
There have been ups and downs on the field to. Mainly ups.
High points include a Division 2 Premiership (for Bethany) and a memorable win in the wet away to Yass (for Tarana) that meant her side progressed to the semi-finals.
So what would the pair say to a parent thinking of putting their daughter into soccer at Gungahlin United?
"Soccer is a great sport for all young girls," Tarana says.
"It provides a fun, safe, team environment that helps to nurture friendships, compassion, resilience, and fun. GUFC is the way to go as they have one of the largest clubs in Canberra and can cater for everyone."
Bethany agrees.
"Some advice I would have is too stick with it," she says. "It may be hard to keep playing once school and jobs start to take over, but I definitely think it is important to find the time. What's so great about soccer is it's just as fun when you are an adult as it is when you are a kid."