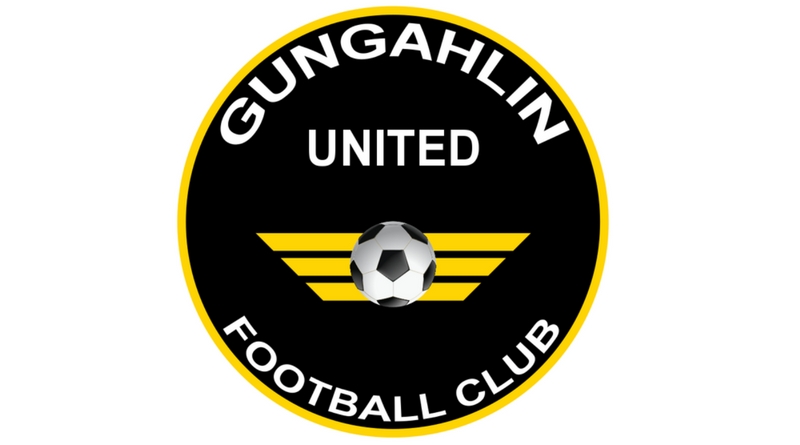 Gungahlin United Football Club (GUFC) is delighted to announce a partnership with Canberra Metro and its Light Rail Safety Awareness Program. As Stage 1 of Canberra's Light Rail project progresses, overhead wire is being installed and on-track testing of Light Rail Vehicles (LRVs) will soon commence. This is an exciting stage of the project, and it is very important to be alert and stay safe.
With the light rail service commencing late this year, it is time for all of us to get Rail Ready! The Rail Ready Safety Awareness Program provides safety tips for pedestrians, cyclists and drivers when in the light rail environment.
GUFC's Chief Executive Aaron Alexander, said "GUFC is excited to be a part of the Canberra Metro success story. The light rail is not just a great initiative for the Canberra region, it is fundamental to the growth and success of GUFC. The Rail Ready program will ensure that our members are traveling safely within the Gungahlin region and further to the City. In addition to benefits the light rail brings to our existing GUFC members, it allows us an opportunity to offer our exceptional services into Canberra city and the northern suburbs. We are looking forward to 'getting on track' to a better future of transportation for the Gungahlin area!"
Canberra Metro CEO, Glenn Stockton responded, "Canberra's Light Rail is part of an integrated public transport system that will expand the options for people to move around Canberra. Light rail safety awareness among children and adults is essential and we appreciate the support of GUFC to get Rail Ready safety information out to the community."
Canberra Metro distributed light rail safety information at GUFC Gala Day to players and their families. Rail Ready safety resources including a video, brochures and posters for download are available at www.canberra-metro.com.au/safety.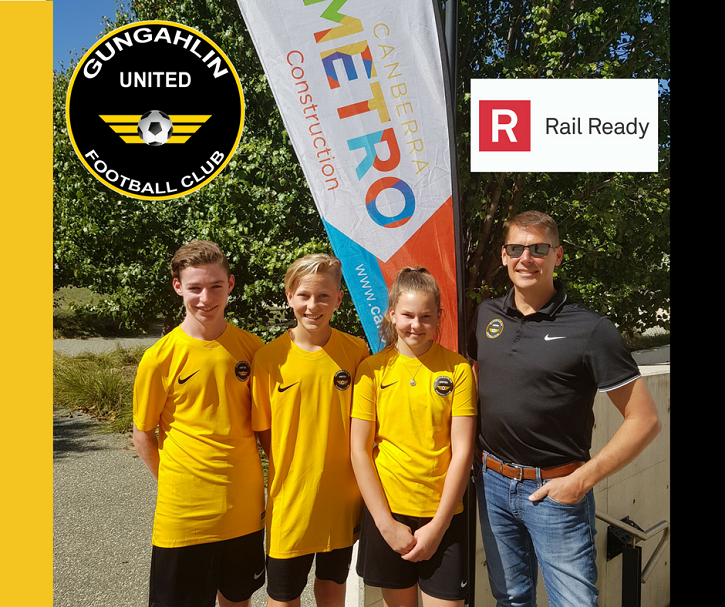 Gungahlin United Football Club Principal Executive Aaron Alexander, Jack Rowley (NPL 16s), Darby Langdown (sponsored by Paul Whyte Autmotive, NPL14s) and Misha Bainbridge (under 13s).