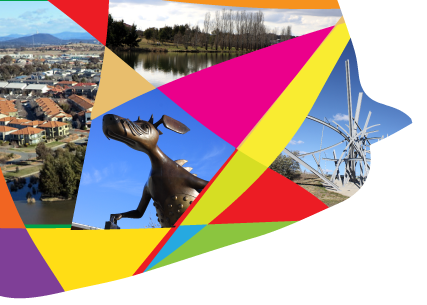 Gungahlin's first Movie Marathon fundraiser will be held from Friday 17 to Sunday 19 June 2016 at Gungahlin College, local Gungahlin MLA Meegan Fitzharris announced today.
"I'm very excited to announce that the Gungahlin Movie Marathon will offer a weekend full of movies from 17 to 19 June.
"Gungahlin College has great theatre facilities, and a number of movies across a range of genres will be screened over the weekend to suit a range of audiences, including children and families, young adults and fans of classic cinema.
"We are keen to hear from the Gungahlin community about any ideas for the movie program, and you can do this by participating in a short survey on the My Gungahlin Facebook page.
"This input will help shape the program, which we will announce in May," said Ms Fitzharris.
Tickets will go on sale online in May at a price of $5 per person per movie. All proceeds from ticket sales will be donated to not-for-profit groups working to benefit the Gungahlin community.
The ACT Government will maximise fundraising at the event by providing opportunities for stalls to be set up during the movie marathon. Not-for-profit groups are invited to register their interest online by 6 April. More information on this opportunity and the event is available at www.lda.act.gov.au/gungahlin/movies
To participate in the survey go to www.facebook.com/mygungahlin or email [email protected]
The Land Development Agency (LDA), [email protected], Gungahlin College and My Gungahlin have joined in partnership for this event to benefit the Gungahlin community.
The LDA is delivering the event on behalf of the ACT Government. For enquiries please contact the LDA on (02) 6205 0600 , via [email protected] or on the web at www.lda.act.gov.au/gungahlin/movies
Event details
Dates: 17, 18 and 19 June 2016
Venue: Gungahlin College, 23 Gozzard Street, Gungahlin Town Centre
#Gungahlinmovies