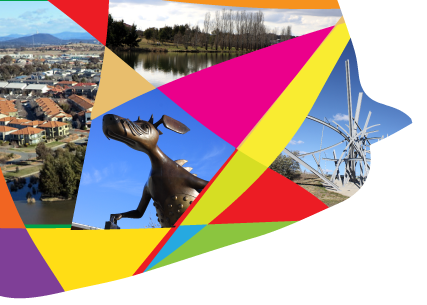 Last year Gungahlin Lakes Golf and Community Club submitted a development application to develop two bowling greens at the club and this week I spoke with The Ainslie Group Chief Executive Simon Patterson on the progress of this development.
Mr Patterson advised that this project came about from a commitment the Ainslie Group made to members of the Canberra City Bowling club to establish replacement greens at Gungahlin after the Group divested itself of the Canberra City Bowling Club in Braddon in 2015.
Talking with Mr Patterson he explained that The Ainslie Group have budgeted $2m for this project and noted that this is about providing a community facility to the bowls community but could not afford to do so at any cost. Tendered packages for the project, including offices for Bowls ACT, are closer to $2.8m.
Mr Patterson advised the Group has already spent a substantial amount of money on the Development Application process and tender process but is now calling on the ACT Government to discuss options to help make up shortfall of around $800k to ensure this project can proceed. 'The Group indicated in 2015 that it would be prepared to allocate up to $2m towards the project and is now seeking to finalise an ACT Government financial contribution to get the project over the line. The Group is looking forward to finalising discussions with the ACT Government with a view to proceeding with the project in 2017' Mr Patterson said.
We know land has been set aside in Casey for 2-3 bowling greens and associated facilities. Mr Patterson did suggest that if the bowling greens do go ahead at the Lakes it could allow the Government to reconsider the Casey option and release the other land for other uses. We would only be supportive of this if it was released for a similar community facility and not rezoned for housing.