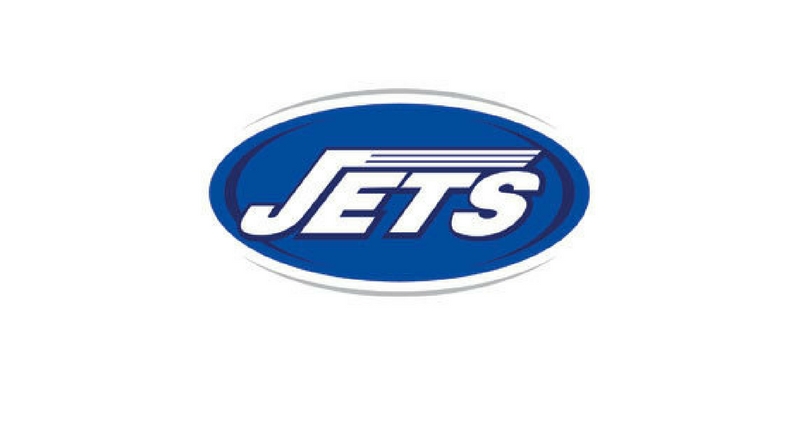 Recently during a VIP breakfast, amongst proud sponsors, supporters and leading community members, the Gungahlin Jets formally welcomed the Senator Hon Kate Lundy as the Gungahlin Jet's number 1 ticket holder.
Club Chairman, Joe Cortese presented Senator Lundy a plaque and a Gungahlin Jets Pink Guernsey. The Pink guernsey was worn by Susan 'Caddy' Cadman [Club legend in the making] during the inaugural Pink Footy Day match between the Jets and ANU and was signed by Kevin Sheedy of the GWS Giants.
In her speech, Senator Lundy referenced a meeting she had with GWS Coach Kevin Sheedy the day prior; outlining the role sport – particularly AFL was having in providing a broader sense of belonging to new Australians. Likening this sense of belonging to that created by the Gungahlin Jets, the Senator highlighted the strengths of the Club, by talking of the Club's commitment to the community, inclusion and participation.
Senator Lundy stated that she was honoured to be part of the Gungahlin Jets, and looked forward to being part of what was undoubtedly a bright future.
Also present on the morning was Mark Sullivan from Actew, who as a guest speaker and representative of one the Jets' foundation sponsors outlined the benefits and value of long-term sponsorship, not only for a Club, but for the sponsoring business, the community, and for local families.
The Jets were also pleased to breakfast with other long term sponsors in JV Financial, In the Zone, Canberra Rock Climbing, Delnas Metal Roofing, and LJ Hooker, as well as Mitchell's Glass Works the Jets' newest sponsor and supporters in My Gungahlin and PLAY Canberra.
The Gungahlin Jets value the support and contribution of all our sponsors and thanks each and every one of you for flying with us throughout flight 2012. We look forward to refuelling and welcoming you to flight 2013. Gungahlin Jets – get on board.