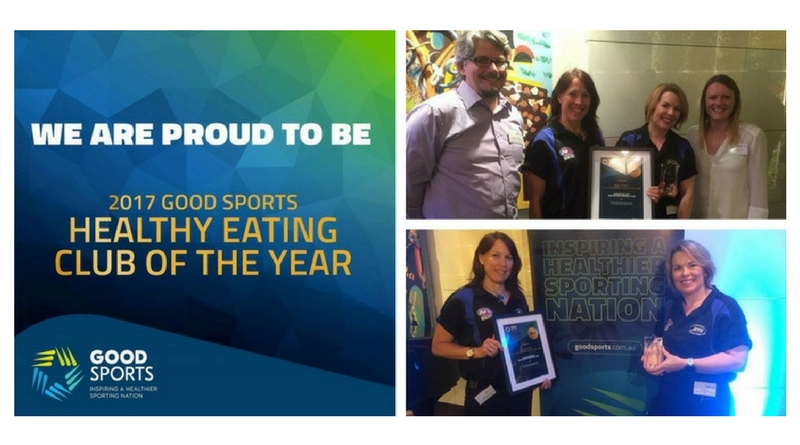 The Good Sports Awards give us the opportunity to recognise and celebrate the passionate clubs and people who inspire healthy and strong sporting communities.
Sport has the power to inspire and unite us. It brings people together and turns dreams into reality.
This year's Good Sports Award winners set an example that the whole country can be proud of and should aspire to be.
In 2017 the Gungahlin Jets Juniors were crowned the National 2017 Good Sports Healthy Eating Club of the Year! Together with Good Sports, a growing number of community sporting clubs across Australia are leading the charge when it comes to changing attitudes towards health. With 60% of Australian adults and 25% of children and adolescents now classed as overweight or obese, it's more important than ever to teach people healthy habits. Gungahlin Jets Juniors were recognised for thier efforts and Good Sports was extremely impressed by the Jets commitment to promoting a healthy lifestyle and the healthy options that we offer to our busy families in our canteen at Amaroo.
In addition to a cash prize, Good Sports flew Jets Committee members Aimee Kable and Rachel Bee to Melbourne today for a healthy options workshop and the all important Presentation Event. This is a huge reward for all the hard work that both have put into creating healthy options in the canteen.
This award would not be possible without all the hard work and dedication that so many volunteers have shown by helping out and / or cooking delicious meals for the canteen.