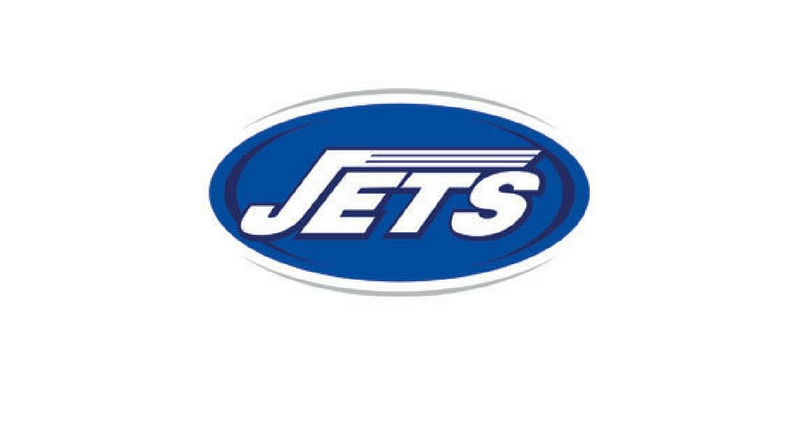 The following is the Gungahlin Jets Chairman's Welcome to 2018 by Matt Porter.
I wanted to reach out to the greater Jets community to let you know the things we have been up to since the end of last season. Some would say that most people enjoy the break in between seasons but I can say with pleasure that there has been no break!
Since the conclusion of the last season we have worked tirelessly to improve the club both on and off the field. Over the last few seasons the Seniors have battled with being competitive in Division 1 and 2 while the Women's team powered through to another Grand Final. Our Rising Stars began to find their feet in the latter part of the season showing that they were maturing as a team, which is a real positive for those guys staying together this year.
Our Juniors continued in true fashion being competitive in most grades. Some highlights from our Juniors in 2017 included:
Our Auskick participants grew from 83 participants in 2016 to 138 participants in 2017. This included 50 players in four teams in Auskick Pro and three u/9 squads.
The Jets introduced Auskick into the Gundaroo area for the first time.
The Jets fielded three U10 sides, two U11, U12, U13, U14, U15 Youth Girls and Boys, U17 and U18 Youth Girls, and
We had seven junior players and coaches selected in either GWS Academy, NSW/ACT Rams or league representative sides. Seven players were selected to play in ACT school representative teams.
In October the club held its AGM where we saw some departing members and welcomed some new. I would like like to thank the departing members for their efforts, lead by Tamarah Knox and Jarrod Howard. New members to the Board include Anthony Hambleton as the Senior Director, taking over from myself, Terry Evans as the acting Junior Director, Greg Mace, a returning Jets Life Member and player with significant business experience and leadership and Travis Scholfield, our most recent Life Member and Premiership player. For the first time in Jets history we now have a director on our Board from the Jets Netball club – David Vanderwolf. David is the current Netball President and has set himself the task at growing our Netball club from two to four sides in the upcoming season.
We have several returning Board members in Shane O'Keeffe as Treasurer and Joe Cortese as club Secretary. Michael Whyte also remains in the risk and insurance position.
Both the Senior and Junior Directors have now set their committees and at full steam planning out their year ahead.
Some of the keys messages that we aim to work strongly on this year are centred around inclusion and building a better family feel across all of the club elements.
As I mentioned earlier we have worked hard in the off-season. We are in the process of signing substantial sponsorship at the club through The Gungahlin Club and Icon Water. We finished last year with money in the bank and now looking at initiatives to grow a development fund for the club as we work forward into the future in becoming self-sustaining. We are also working through our plan to streamline some of our club roles between the Senior, Junior and Netball Committees to ensure we maximise our volunteer base and reduce duplication where we can. This is not a restructure, the football committees will maintain their operations focus, likewise, the Netball Committee will maintain its own operations. Where this will make sense is aligning roles that cover areas like fundraising, canteen, club functions and shared areas like the Hangar at Amaroo oval. With the right planning this will be a big step forward in the clubs development.
We will also be amending the Club Constitution to include the Netball club to ensure its members are availed the same rights as football members eg. voting at AGM etc.
The last point I wish to make regarding the Board is that we as Directors will ensure the culture and feeling at the club is consistent and positive. The relationships we build on and off the field (and court) will be inclusive as we strive to build a welcoming and inviting environment for all.
Specifically I would like to update you on all of the significant changes that have occurred since October in each our teams.
Senior Football
The mighty Jets Women's team have announced their co-coaches for the upcoming season – Kristen Woods and Liz Quinn. Premiership coach Jules Clarkson now takes a much-deserved break from coaching and will look to put his time into other things both inside and outside of the club. Inside the Club he has taken on the role as Senior Property Manager.
One of the big announcements over the off-season is regarding AFLW with Britt Tully continuing the GWS Giants and Maddie Shevlin being rookie listed to the Melbourne Demons. Maddie has moved to Melbourne to improve her chances at being elevated from the Rookie list. I wish both ladies the best as their season draws close.
Upfront, I would like to thank Jacob Mennen our Senior Men's coach for the last two years who worked tirelessly to keep the side together through challenging times. It was not an easy thing to do. The men's teams have seen a few dramatic changes since last season. We went on a search for a coach that could work with our squad and build a playing culture that would see improvement in our competitiveness. We are pleased to say John Love has taken the reigns and we have already seen significant changes in our squad.
The club has been aggressive in building its playing list. Generally speaking, we have added midfield depth and key position players to the list.
Stewart Boyd, Stew is a 198cm Ex-NEAFL player with the Magpies he was also a key backman with the Wollongong Lions.
Billy Carey, is a solid and experienced key forward from East Wagga region
John Love, an experienced utility from the Belconnen Magpies.
Luke Martin, is a midfielder from the Northern Football League in Victoria. Played with both Bundoora and later Mernda Football Club.
Nathan Smith, a 201cm talented basketballer, who is code jumping to play footy with the Jets. His height and athleticism will be valuable as a ruckman and key forward.
Daryn Hansen, is a midfielder from Northern Districts FC on the South Coast.
Brent Fraser, a half forward and midfielder from Turvey Park and Broadbeach. Brent is also a previous premiership captain/coach with the Coomera football club in Queensland.
The club also has many other players considering their options, which will further strengthen our depth along with some key Division 2 signings that will see Kris Archibald return to the Jets.
Senior registration for all teams is now available on line. For details please visit the Jets Website Homepage (www.gungahlinjets.com.au).
The following coaches have been appointed already, with more appointments to be announced soon:
Division 1
John Love, Head Coach
Brent Fraser, Assistant Coach
Dave Bradbrook – Assistant Coach
Anthony Bourke, Development Coach
Michael Horne, Development Coach
Division 2
Liam Cullen, Assistant Coach
Rising Stars
Brent Fraser, Rising Stars Coach
Joseph Looby, Rising Stars Assistant Coach.
The club is still searching for a Division 2 coach. If you know of anyone interested please email me at [email protected]
The club has also strengthened its relationship with the Canberra Demons where we will see an increased number of Demons players support the Jets this year. Demons coach – Kade Klemke and Jets Senior coach John Love will be working together throughout the season to manage player movement and expectations.
The Jets have confirmed practice matches against Collingullie and Barrellen football clubs before kicking off Round 1 against the Tuggeranong Hawks at Gungahlin Enclosed oval on Friday 20 April at 6:30pm.
Rising Stars
The Rising Stars also have a new coach this year in Brent Fraser. 'Frase' joins us having previously been a player at Turvey Park, Broadbeach (Qld) and Premiership winning Captain/Coach with Coomera Football club in Queensland. He will be assisted by Joe Looby, a previous assistant coach and well respected local junior product of the club. Brent will work with Joe in his development as a future coach at the club.
Brent's coaching style will see a strong integration of juniors including Under 15's an Under 17's into the Rising Stars team and likewise Rising Stars into Senior football. Brent will work extensively with Under 17's coach Tim Caesar and Senior coach John Love to ensure the players selected into Seniors are adequately prepared for the physical demands of Division 1 and 2.
There will be strong focus on individual development within the squad whilst maintaining a level of excitement and enjoyment throughout the season.
To kick-off the year I encourage as many parents and friends to join the Senior teams for a Meet and Greet at the Gungahlin Lakes on Friday 16th February to meet the Board and Committee members along with the senior coaches and players. More about this event will follow shortly.
The Seniors will also host the 2018 Season Launch and Jumper Presentation on March 17 at the Gungahlin Lakes.
Juniors
The Junior Committee has been busy over the last few months with the main focus on forming its new Committee and coaching appointments for 2018. Terry Evans is acting in the Junior President role until such time as a suitable volunteer comes forward to take this on. There are some familiar faces on the Junior Committee with Aimee Kable, Steve Withers, Shane O'Keeffe, Subhasish Mukhopadhyay, Louise Hambleton, Tanya Farrell and Murray Hodge-Neill all returning for 2018 and a few new faces as well with James Mair, Anneke Huender, Mai Bugg and Karen Freer stepping up to help out.
Coaches have been appointed in most of the older (competitive) age groups, Steve Withers (Junior Coaching Director) will now turn his attention to confirming coaches for the younger age groups. The club is excited with the following coaches having been recently announced for 2018.
Youth Girls Under 18: Aaron Hughes
Youth Girls Under 15: James Smith
Boys Under 17: Tim Caesar
Boys Under 15: Steve Withers
Mixed Under 14: Steve May
Mixed Under 13: Andrew Baldwin
Mixed Under 12: Tim VanDalen
Mixed Under 11: Brad Freer / Adam Gladman / James Ceely (number of teams TBC)
The focus for the Juniors will now turn to setting up the teams and support structure for the 2018 season.
Junior registrations are now open, details can be found at www.gungahlinjets.com.au/juniors
The Club will be hosting information sessions on February 10 (Gungahlin Marketplace) and February 17 (Casey Market Town) further details are available on the website. These sessions are a great opportunity for you to come and chat to representatives from Senior Football, Junior Football and Netball representatives.
As the Chairman, my commitment to club members this season is that we will operate a transparent and inclusive club that members and their families enjoy being around. I will ensure that our Board, our Football and our Netball committees are open and available. If members have any concerns, wish to make suggestions or even wish to give us some positive feedback, I can be contacted at [email protected].
Regards,
Matt Porter
Chairman