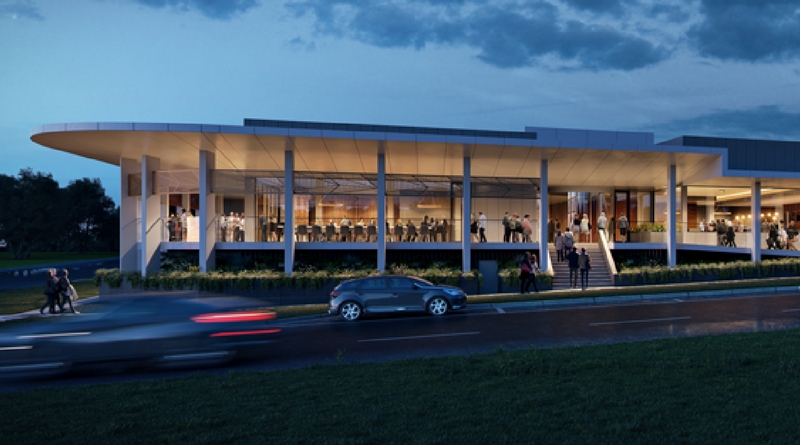 Today the Gungahlin Jets Board of Directors announced the Jets has signed a new major sponsor in the Gungahlin Club.
This sponsorship provides the club with a home for post game awards and major club functions throughout the year. The club will also provide a shared administrative office and home base for the Jets.
The expansive Gungahlin Club facilities will consist of a bistro, including alfresco dining and indoor children's play area, entertainment lounge, 3 separable Function Rooms, gaming lounge and sport bar with TAB facilities.
There will also be a separately licensed public bar on the corner of Hinder and Efkarpidis Streets.
The Gungahlin Club will bring a fresh venue to the Gungahlin area that will have a focus on good wholesome food that's value for money.
The interior design of the Gungahlin Club is modern and fresh, with each area having a unique look and feel. The venue will be light and airy with large windows looking out over the streetscape.
The design was developed with the needs of the Gungahlin Club and its patrons as the main focus, incorporating adaptable spaces to provide a more efficient Club. Parking, accessibility and community engagement were all important considerations within the Club's design.
The Gungahlin Club is well and truly underway with construction due for completion in early 2018. Until then the Jets will be holding its season launch event at Gungahlin Lakes Golf & Community Club.
The Jets are proud to be linking with such a strong partner and will look to build on this relationship over several years. The Jets will benefit from strong patronage of the club by its members.
This is another huge step for the Gungahlin Jets this season as they build across their football and netball divisions in both Juniors and Seniors.