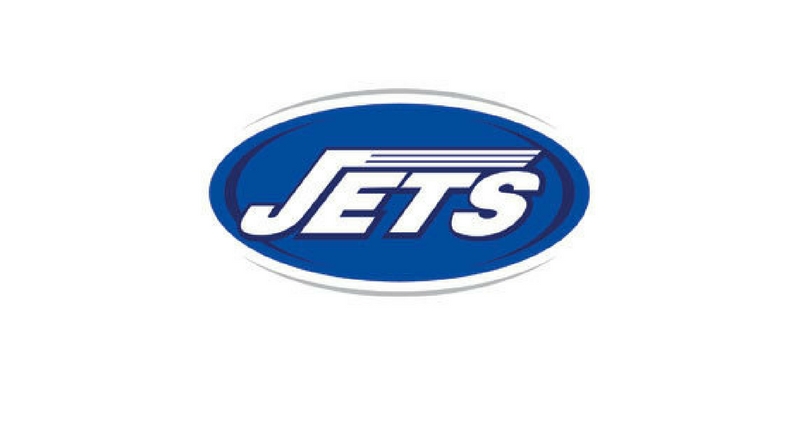 Saturday March 23, a glorious Canberra autumn day saw the 2013 squadron of Jetettes line up in a practice match against the Murrumbidgee Juggernauts, the newest and ninth team to join Canberra AFL Women's League.
As the first practice match for the season, and the first game for a number of new players, the Juggs faced a highly charged squad, all of who were excited to get out onto the paddock. Leading the team onto the field was returning Captain Susan Cadman and team stalwart Kristen Jane who has also taken on the Assistant Coach role. On the sidelines of course is beloved coach Jules 'where's my Darren' Clarkson and team manager Kylie Biilmann.With sun overhead and water underfoot, the Jetettes appeared to struggle with the wet ground and slippery conditions. Eventually finding feet, skills, and steadying the nerves the Jetettes won the day.
Three new players in Annie Izzard, Liz Noble, and Karen Dali scored goals, whilst Jess Sibley took a run down the wing and bagged herself a massive goal [as you do?]. Tara Huntly continued to demonstrate her skill and aptitude for the ruck, whilst Lydia Woodhouse maintained her form from 2012 in the backline, and Woods' well she dominated the centre.
Despite the score, the game was competitive and played in good spirits and a true highlight of the day. It was a positive of the competition and encouraging to see so many smiling faces after the match, we have no doubt this team is ready and rearing to go for round one.
Go Jetettes!
We wish to thank the Juggernauts for the great game, Mackillop Catholic College for the use of the oval, strapper Trish "TD" Donoghue who had to restrain herself and remain content on the sides lines, the Jetettes ground crew, and of course our fans who showed up on the day.
Score Gungahlin Jets 7-7-49 def Murrumbidgee Juggernauts 0-1-1. Goal Kickers Jess Sibley 2, Annie Izzard 2, Liz Noble 1, Karen Dali 1, Kirsten Jane 1.
Best on ground The coach in state of euphoria has declared the entire team best on ground, but gave honorable mentions to all first year players who each had a fantastic game. Well done ladies!