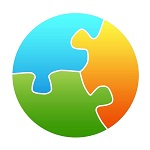 Gungahlin College Theatre Ensemble is proud to present 'Frankenstein' By Mary Shelley, an adaptation by the drama students in the ensemble class. Following our highly successful performance of 'Fame' in 2014, we proudly present Frankenstein, a classic tale of gothic horror. As the newest College in the ACT Public Education system we continue to challenge students in the performing arts.
With the 50 members who are part of the cast and crew, we have put together a play full of eerie and atmospheric scenes, suspenseful sound effects and gothic horror devices. We have also collaborated with our inventive Mechatronics class who are working on creating animated props, which will add to the magical atmosphere of Frankenstein.
Frankenstein is a gothic romance written by the young Mary Shelley and was published in 1818. The novel has stood the test of time and is now viewed as the first story in the gothic horror genre. A young scientist, Victor Frankenstein becomes obsessed with the idea of creating life. He pursues the idea to the exclusion of the rest of his studies and creates a 'creature'. Filled with remorse and judging the Creature on his horrible appearance, Victor rejects his creation leading the Creature to vow revenge. The story focuses on a range of themes including what it means to be human, the responsibility of scientific discovery and the pursuit of knowledge, and the judgement of humanity on appearance.
Frankenstein has been become a popular tale, adapted to both film and the stage. It is a frequently studied text in secondary schools and this show will give students and the community an opportunity to see the story brought to life. Gungahlin College drama students are performing their interpretation of this classic text and are using a number of theatrical devices to highlight the gothic horror themes. It promises to be a show full of humour, drama and suspense.
Dates: Wednesday 27th May through to Saturday 30th May at 7:30pm
Venue:Gungahlin College Community Theatre
Tickets:Adults $15, Concession $10, Families (2 adults, 2 children) $40
Bookings: www.stagecenta.com/
Rating:Recommended for Mature Audiences
Further information phone 6142 1013 or email [email protected]