Gungahlin Bulls player Richard Allan Jr has again doubled as an artist for the region's own rugby league team, creating the jerseys for this weekend's Indigenous Round against the Queanbeyan Blues.
Last year's Indigenous Round – an annual match that celebrates the contribution of First Nations people to Australian rugby – was the first time Richard designed the jerseys for the team, creating a vibrant artwork that featured the vivid sunset colours of Ngunnawal country and Canberra.
"People really loved the yellow and red", Richard laughs. "So this year, I made the whole thing yellow and red."
The mountains around Canberra, which often frame the capital's sunsets, are also clearly featured at the base of this year's jersey.
The design also features the totems, or spiritual emblems, of all the Indigenous players in the team – the goanna, the white owl, the praying mantis, the dingo, the goanna, and the turtle. The names of all the players' tribes are emblazoned on the shirt, with "pathways" connecting them under the wedge-tailed eagle (Mulleun), a major totem of the Ngunnawal tribe.
Richard says this acknowledges that all the tribes will come together on Ngunnawal land to play.
He also says the jersey has a message for everyone, not just Indigenous people.
Loading Gallery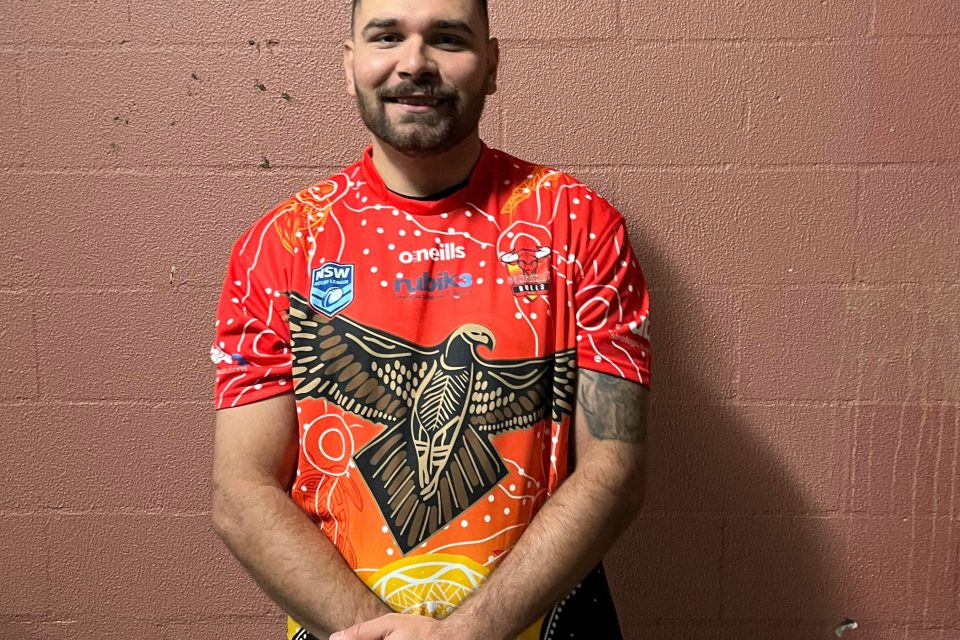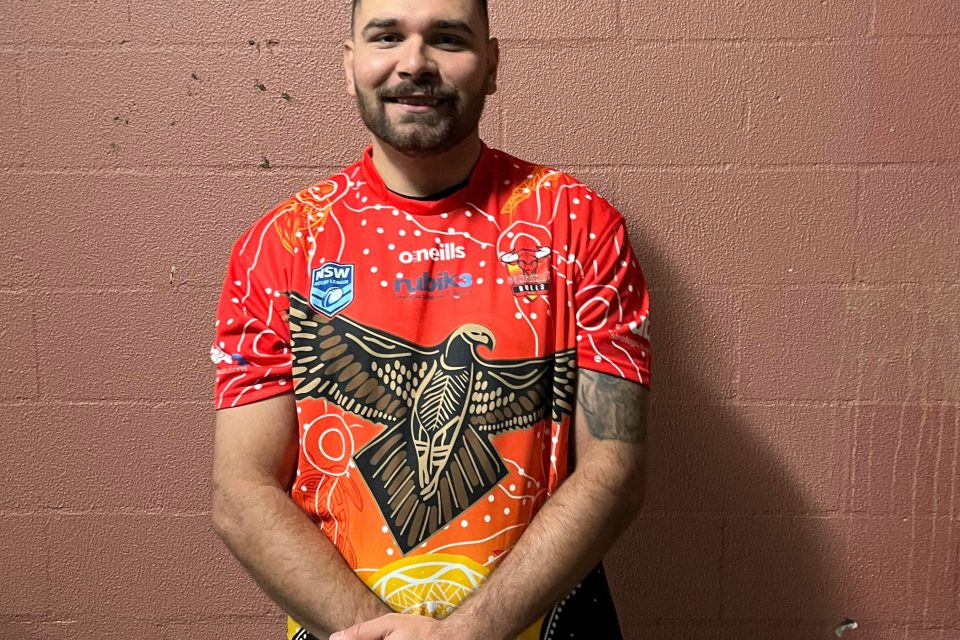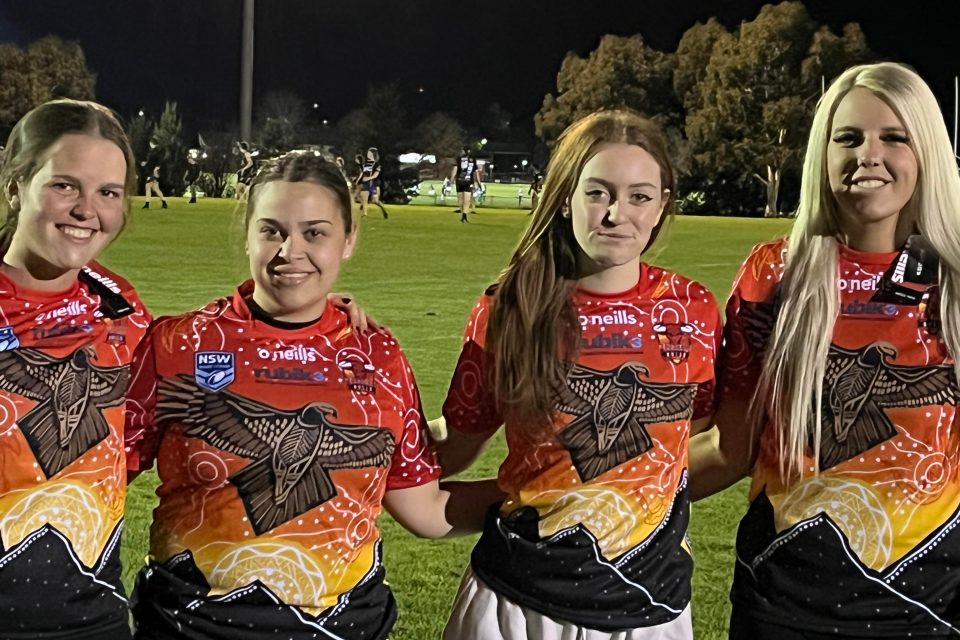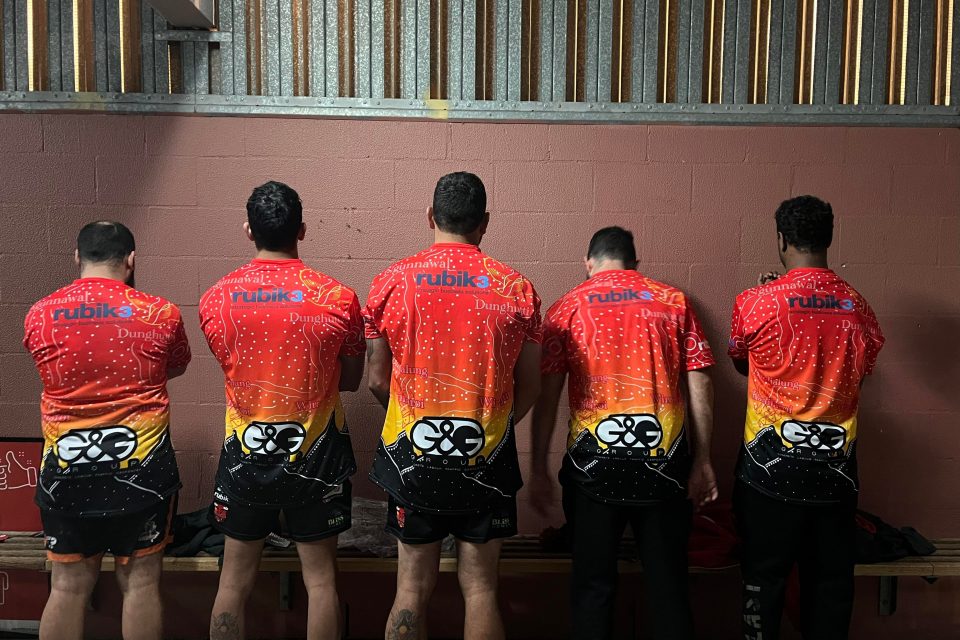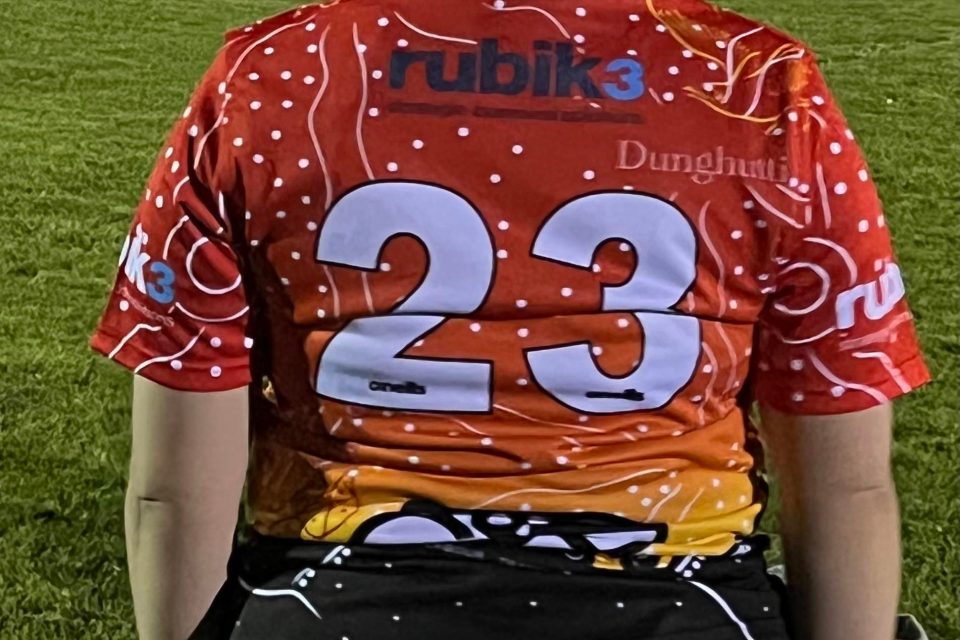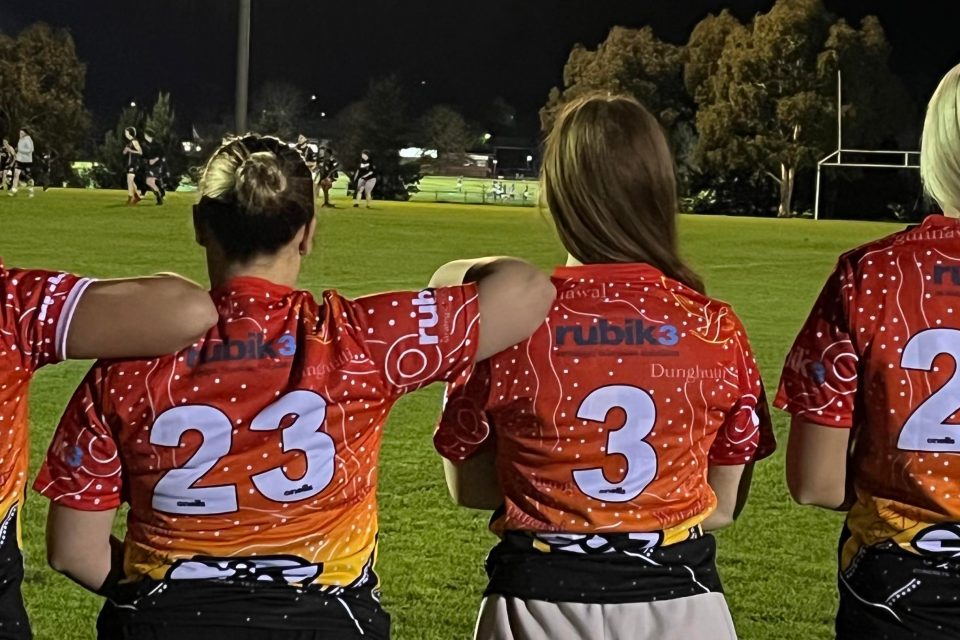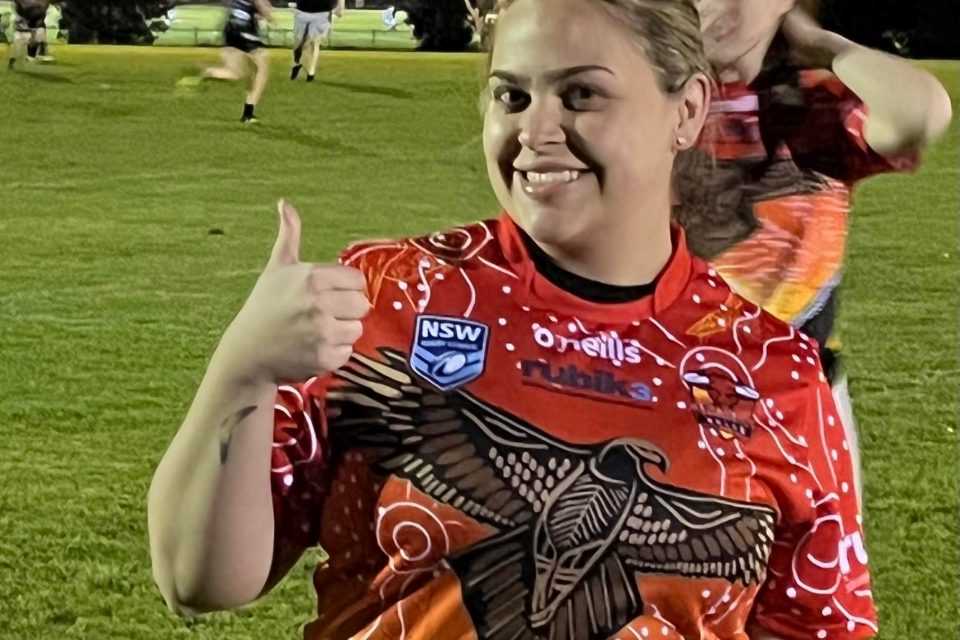 1/9
"The message I've tried to put out with the jersey is – it's the story of connections."
"It doesn't matter where you come from, whether you're Indigenous or non-Indigenous, or new to the country – we come together as one."
That's exactly what the Gungahlin Bulls will be doing this Saturday at the Gungahlin Enclosed Oval, with the women's team kicking off at 10:30 am, followed by the Juniors at 11:45 am, the Reserve Grade at 1 pm – and then, following speeches, a smoking ceremony, and welcome to country, the First Grade will kick-off at 3 pm.
---
READ ALSO: It's game on at Canberra's Home of Football as Senate candidates pledge Federal funding
---
Richard is pumped for it. He also recognises both teams are pretty evenly matched. "The Bulls and the Blues have similar outcomes – we both have good games and bad games" he admits.
"This is going to be a good game."
"There'll be a lot of Indigenous players from both teams, coming together, so there's going to be a lot of intense feeling."
While this year's jerseys are yet to have their day of glory, is Richard already thinking about next year's designs? He admits that he "got the hang of it a lot more" this year, and he'd be very happy to put up his hand again.
"If the team is happy to keep going with my designs, I'll keep doing them!"
Pop down to the Gungahlin Enclosed Oval this Saturday from 10:30 am to see the jerseys up close.
For more information, check out their Facebook page.