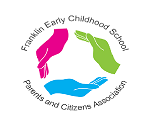 Franklin Early Childhood School (FECS) opened in 2013 as an early childhood schooling option for Gungahlin children. Early Childhood Schools in Canberra are not intended to have priority enrolment areas, however due to enrolment pressure on surrounding schools,FECS is now operating almost exclusively for Franklin residents only.
This means that residents of other Gungahlin suburbs no longer have an early childhood schooling option and residents of Franklin have a primary school that continues only to year two. This does not meet either the needs of the Gungahlin region or the needs of Franklin residents.
FECS P&C would like to acknowledge a letter from the Public Housing Renewal Taskforce sent out to Franklin residents only. The public has been invited to attend a display of the proposed plans with Taskforce staff. It is important for as many people to attend so that residents of the Gungahlin region and members of the community understand the implications of using the specified land surrounding FECS for anything other than educational purposes. It will have a direct effect on the residents of Franklin, the surrounding suburbs and their schooling choices. It has an effect on both private and public education systems.
In summary, the Public Renewal Taskforce have plans to build 29 public housing apartments either directly behind FECS or in between the school and the new Franklin Recreation Park, when this land has been zoned for community use.
We have been lobbying to keep the same early childhood model, but to use the surrounding land to cater for years 3-6.
The P&C believe this land should be used for educational and community purposes to cater well to the Gungahlin region.
We strongly encourage the residents of Gungahlin suburbs to attend this meeting in support of our community and the education of our children. We also strongly encourage you to email [email protected] to have your say.
Please attend the FRANKLIN Public Housing Proposal Public Viewing Wednesday 9 December 2015 HAVE YOUR SAY 5.30-6.30pm @ Gungahlin Library (Corner of Hibberson and Gozzard streets, Gungahlin)
Kind Regards,
Amy Thomas
FECS P&C President
For more information on the journey so far, join our facebook page: 'Franklin EarlyChildhood School. Where to next for Franklin?' (community page)
---
---
The views and opinions expressed in this post are soley those of the original author. These views and opinions do not necessarily represent those of My Gungahlin.
---
---
Do you want to feature on My Gungahlin? We're looking for new stories from you! Send us a story (300-500 words) with photos about everything from:
Gungahlin news
Gungahlin history
Gungahlin reviews
Gungahlin sports results
Your Gungahlin story
And whatever else you think would be relevant. Send your stories to [email protected]and we will let you know when we can publish your story!
My Gungahlin reserves the right to determine suitability. Please contact us to discuss promoting for business.