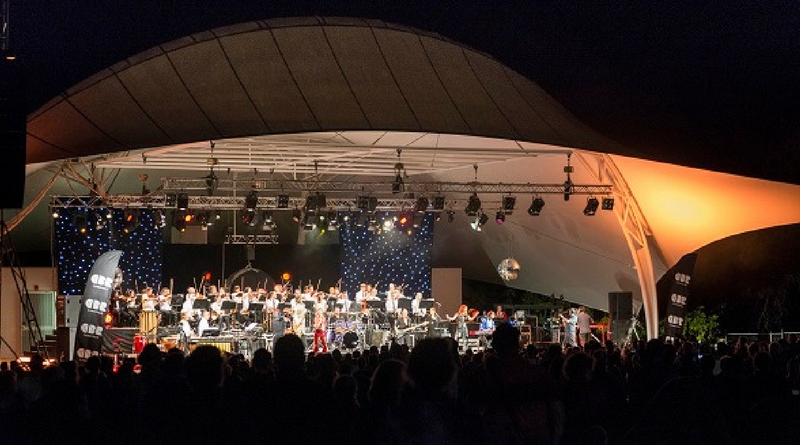 All milestone birthdays deserve a big celebration, and Floriade's 30th is no exception.
Making Floriade history, we invite you to join us to experience an open air concert like no other. Presented by Singapore Airlines, the inaugural Floriade Twilight Concert offers guests a musical performance which will excite and entertain crowds into the evening.
Joined by the Canberra Symphony Orchestra, Floriade welcomes David Bowie tribute act, the Ziggy Band, to take to the stage in style. Settle in under the stars, as you sip champagne (or craft beer from our friends at Capital Brewing Co.) and sing along to the best of Bowie, hitting the notes on all your favourites from Let's Dance through to Starman.
Bowie was a leading figure in popular music for over five decades, acclaimed by critics and other musicians for his innovative work. His work was a mixture of musical reinvention, visual presentation and rich stagecraft, which significantly influenced popular music in years to come.
There's something magical about live performance; and pairing the iconic music of Bowie with a full cohort of talented musicians from the Canberra Symphony Orchestra, is an event not to be missed.
The Floriade Twilight Concert, presented by Singapore Airlines, will be hosted at Stage 88 on Friday 15 September 2017. Attendees will be treated to a 'first look' at Floriade, with gates opening at 4.30pm, and the concert commencing at 5.15pm.
The Floriade Twilight Concert is a ticketed event. Visit floraideaustralia.com for the full concert program and to purchase tickets.