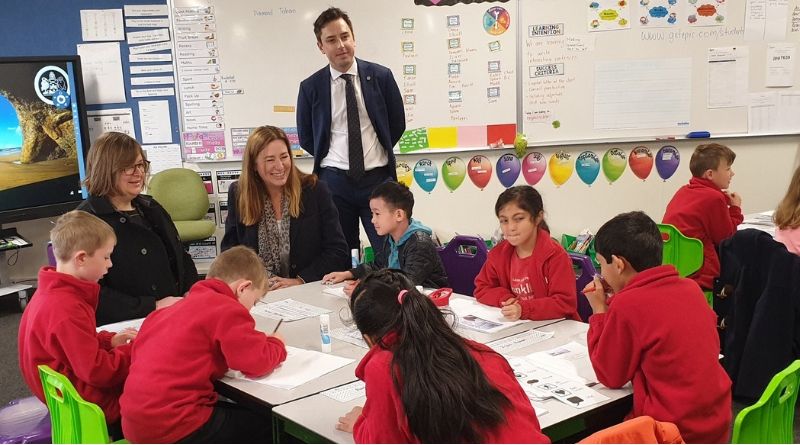 The 2019-20 Budget will build on our election commitment for new and expanded schools in Gungahlin and other growing communities to make sure every young person has a place at a great local public school.
We will expand the Franklin Early Childhood School to grow its permanent capacity to 600 students across Kindergarten to Year 6, in addition to the existing early childhood offering.
We will also increase the permanent capacity of the Gold Creek School Senior Campus, delivering 200 extra places by the beginning of the 2022 school year.
To improve our ability to respond quickly to increased enrolment demand across Canberra, we are also investing in flexible, high-quality transportable buildings that can be moved to where they're needed. This will support the delivery of an additional 350 places in schools across the city, with the buildings initially being provided for use at Lyneham High School and Hawker Primary School, as well as Gungahlin College.
In addition to adding 200 places at Gungahlin College, we will upgrade facilities to accommodate more staff and deliver new specialist science teaching facilities.
We are also continuing to plan strategically for student growth across Canberra, in urban infill areas as well as in newer suburbs.
This Budget invests in feasibility studies and planning to support detailed mapping of future student demand in residential growth areas in west Belconnen, the Molonglo Valley, south-east Canberra and the Belconnen and Woden town centre areas. This work will also address capacity within existing schools in the City and Gateway area.
We are committed to ensuring every child can find a place at their local public school and receive a high-quality education that sets them up with the skills for a good life.
Through the 2019-20 Budget we are building for the future by boosting school capacity today.
Statement from ACT Government