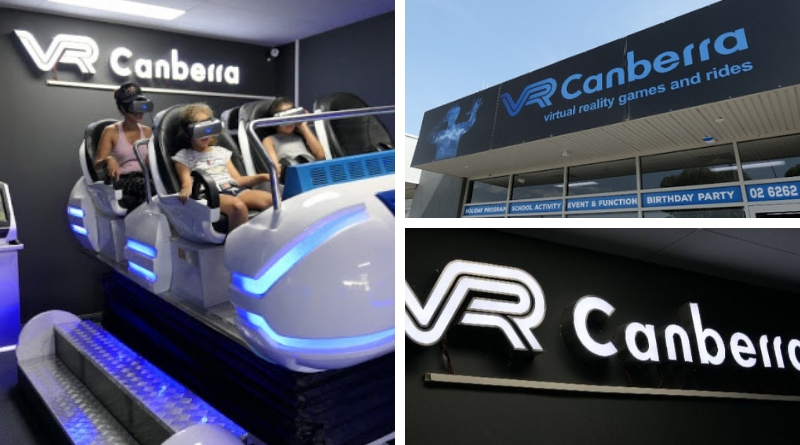 A relative newcomer on the market, VR Canberra offers Canberra's first virtual reality experience. These are super popular overseas and allow you to have a fully immersive gaming experience using the very latest in VR technology. The shop space seems small but this is misleading as each piece of machinery holds access to hundreds of games. These range from weird looking alien pods and rollercoaster staged seating, to hands on, movement based games.
The business owner first experienced VR gaming while travelling overseas with her children. Her kids were immediately hooked. She quickly realised that there was nothing similar back home that allowed both older kids and adults alike to have an amazing gaming experience together. She loves how happy it makes people, whether they are a bunch of 8 years olds having a birthday party or corporate groups going through some serious team building.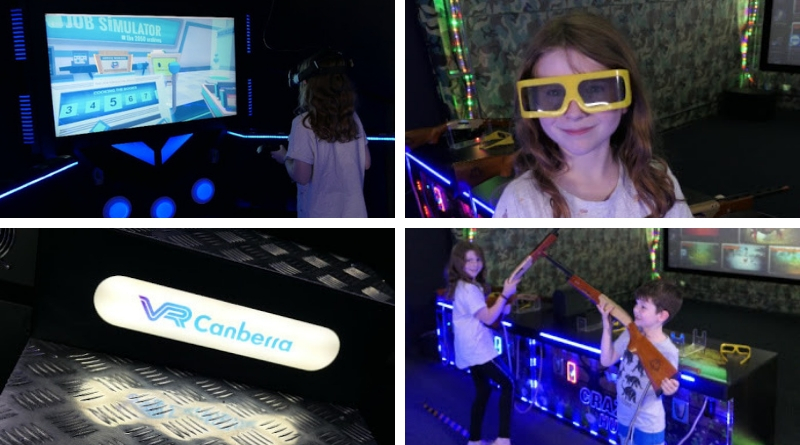 The current game favourites at VR Canberra are the infamous "Job Simulator" and "Beat Saber' games. My daughter tested out the Job Simulator and said it was amazing. When I asked her what she did she said she "drank coffee and ate donuts". If a game can make my day to day life interesting I am on board. Plus who doesn't love donuts??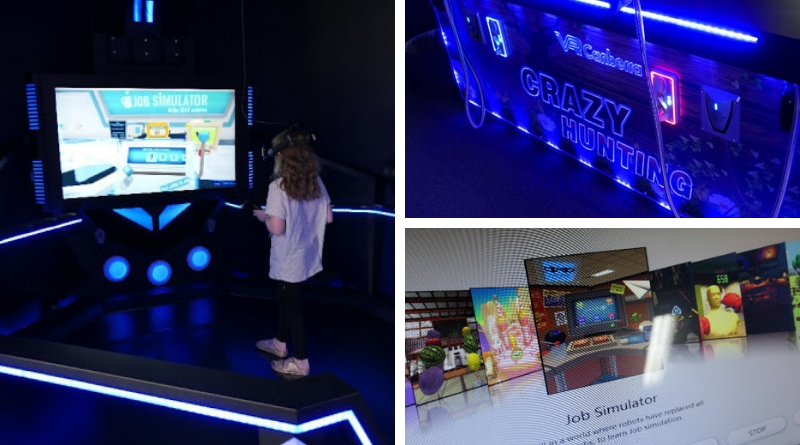 I tried "Beat Saber" and despite my lack of coordination (and being generally terrible at the game) it was a lot of fun. The roller coaster experience was so real that I had to get off because my tummy is very weak and it was completely fooled. There are so many more games available, and new games come on board every few months so there is no risk of getting bored. Recent popular additions include the 'GORN' and 'Rick and Morty' games. If normal life is getting you down and you feel in need of an escape, VR Canberra is the perfect place to do it!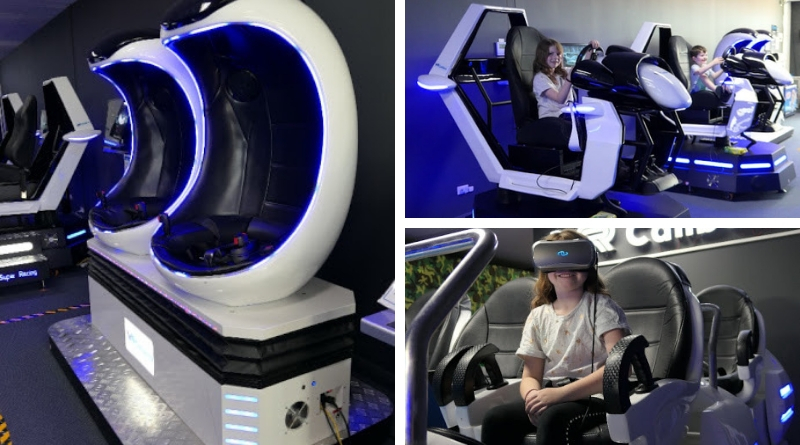 VR VR is available per ride or as a package of rides. Birthday parties and social events are welcome, requiring a minimum of 6 people and up to 40 people. There is also a school holiday program running from 8:30 am – 12:00 daily for kids over 8 in the school holidays. For more information check out the VR Canberra website, Facebook page or Instagram. Drinks are available and you are welcome to bring your own food.
Where: VR Canberra Unit 5, 83-101 Lysaght Street, MITCHELL ACT 2911
Phone:02 6262 2160
Mobile: 0451 771 071
Email: [email protected]
When: Monday – Friday: 12 – 6pmSaturday: 9am – 6pm
Sunday: 10am – 6pm Public Holidays (only by booking) Private functions can be booked outside hours to suit your time (minimum 10 people required)
Website: https://vrcanberra.com.au
https://www.facebook.com/pages/category/Arcade/VR-Canberra-203918296827510/
https://www.instagram.com/vrcanberra/
No items found.