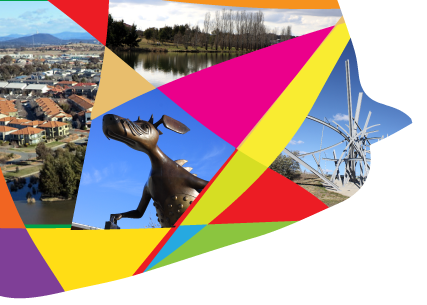 ACT Policing and the ACT State Emergency Service (ACTSES) have issued a warning to the community to stay clear of drains and fast-moving waterways following two incidents this month.
On Friday October 12, three girls were swept into Yerrabi Pond after losing their footing while attempting to cross a spillway, which had submerged due to heavy rainfall. One of the girls managed to move to the shoreline, while the other two were swept approximately 80 metres out into the pond.
An off-duty ACT Fire and Rescue officer swam out to aid the two girls, pulling them to shore. One of the girls, who was admitted to hospital in a critical condition, has only recently been released.
In a separate incident on Friday October 12, ACT Policing attended the waterways behind Giralang Primary School after receiving reports that a group of three young boys were rafting on dangerous flood waters. The boys had left the area before police arrived, and were not injured.
Acting Superintendent of ACT Policing Operations Greg O'Ryan said these recent incidents are a timely reminder of the hazardous and unpredictable nature of flood waters, and the dangers associated with heavy rainfall.
"Our message to the public is to stay away from flooded drains or waterways during wet weather conditions and straight after them. Don't risk your life or let your friends risk theirs by crossing floodways or drains during heavy rain," Acting Superintendent O'Ryan said.
"Parents are also reminded to ensure that children are not playing in flood-prone waterways, watercourses and drains as water levels can rise quickly.
"While we have trained divers and a tactical response capacity to help rescue people, we don't want people to be in the situation where they need these services."
The ACT State Emergency Service (ACTSES) also stressed the dangers of being in or around large bodies of water following heavy rain.
"Floodwater can be deeper and flow faster than it looks on the surface. It can also cover drains and erode surfaces that you cannot see," ACTSES Chief Officer Tony Graham said.
If you see someone near dangerous flood waters, contact ACT Policing Operations on 131 444.
For assistance with flooding and safety information on protecting yourself from floods, contact the ACTSES on 132 500.
Courtesy of AFP.