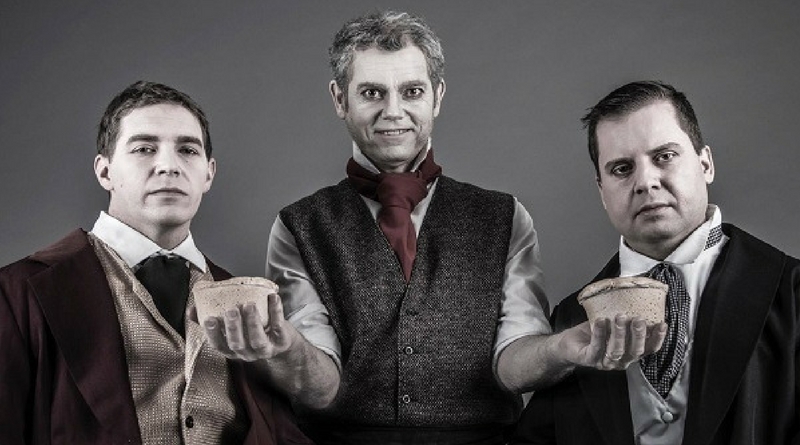 For the third year Dramatic Productions returns to Gungahlin Theatre with their latest production, Sweeney Todd The Demon Barber of Fleet Street. Their last two productions Into The Woods and Catch Me If You Can The Musical were absolutely amazing and I am sure Sweeney Todd will be just as good.
After fifteen years in exile for a crime he didn't commit, Sweeney Todd returns to London with the help of a young sailor, Anthony. He soon discovers that his wife is dead and his daughter, Johanna, is in the hands of the evil Judge Turpin. With the help of Mrs Lovett, Todd opens a barber shop above her unsuccessful meat pie store with the hope of luring in the Judge for his murderous revenge. Todd's lust for vengeance becomes so powerful that he turns his razor against the unsuspecting public of London – but then there is the problem of how to dispose of the bodies. Even though times are hard, Mrs Lovett's meat pies become a raging success thanks to the help of a special new ingredient… Everything is looking up for the pair; all Todd needs to do now is to convince the Judge to sit in his chair.
Support this local theatre company and enjoy a great night out at the theatre. Book your tickets here: http://www.stagecenta.com/BkShowBooking.aspx?showid=3907
Dramatic Productions is donating 10% of all ticket sales to a variety of wonderful local charities and community groups! Come and see this fabulous show and also support a worthy cause!