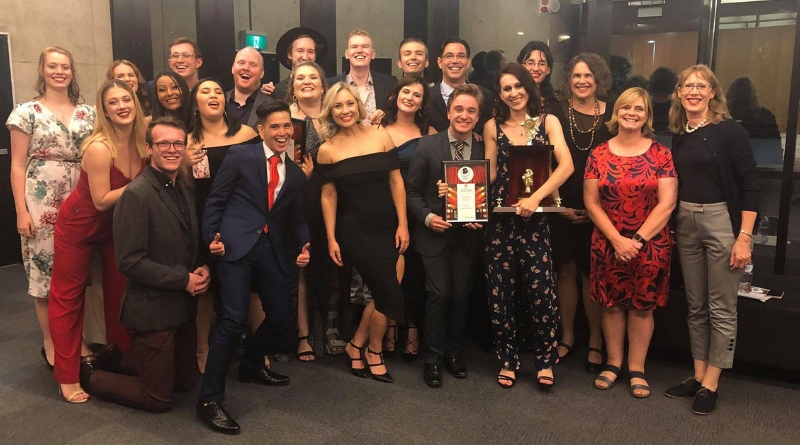 In 2018 Gungahlin theatre production company Dramatic Productions performed Heathers the musical at Gungahlin Theatre. Heathers is a rock musical based on the 1988 cult film Heathers staring Winona Ryder. Whilst being light-hearted with humours characters and fun songs the show does open conversations about dark issues including bullying, teen suicide and violence in schools.
This was the 4th show held by Dramatic Productions at Gungahlin Theatre following productions of Into The Woods, Catch Me If You Can the Musical and Sweeney Todd, The Demon Barber of Fleet Street.
This week at the Canberra Area Theatre Awards awards were awarded to Belle Nicol for the Best Actress in a leading role in a Musical and Chelsea Heaney for the Best Actress in a featured role in a musical.
The CAT Awards are to:
provide recognition of the enormous contribution made by non‐professional groups to the artistic life of Australia and, in particular, of Canberra and the region
encourage individuals in the performing arts.
Dramatic Productions received a commendation for raising over $12,500 for local charities through proportion of takings from Heathers.
Heathers received nominates in other categories:
Best set for a musical, variety or dance production – Chris Zuber
Best costumes for a musical or variety show – Jennie Norberry
Best lighting – Carl Markin and Grant Pegg
Best ensemble
Best orchestra
Best youth actress in a featured role in a musical – Madeline Betts & Mikayla Brady
Best actor in a featured role in a musical – Pierce Jackson & Pip Carroll
Best actress in a featured role in a musical – Charlotte Gearside & Chelsea Heaney
Best actor in a leading role in a musical – Will Huang
Best actress in a leading role in a musical – Belle Nicol
Best choreographer – Nathan Rutups
Best musical direction – Matthew Webster
Best direction of a musical or variety show – Kelly Roberts & Grant Pegg
Best production of a musical
In 2019 Dramatic Productions will be performing The Producers in October. Based on the 1968 cult classic film, this outrageous musical has been a favorite for generations. Come watch as a has been producer and his accountant try to make a fortune the best way they know how ­­by making a the worst musical they can. Laugh along with Max and Leo as they find a show, hire a director, raise money and put on the flop that, unfortunately, cannot fail.
Starring Daryl Somers as Max Bialystock (Hey Hey It's Saturday) and directed by Rachel Beck (Hey Dad).
Tickets available here: The Producers