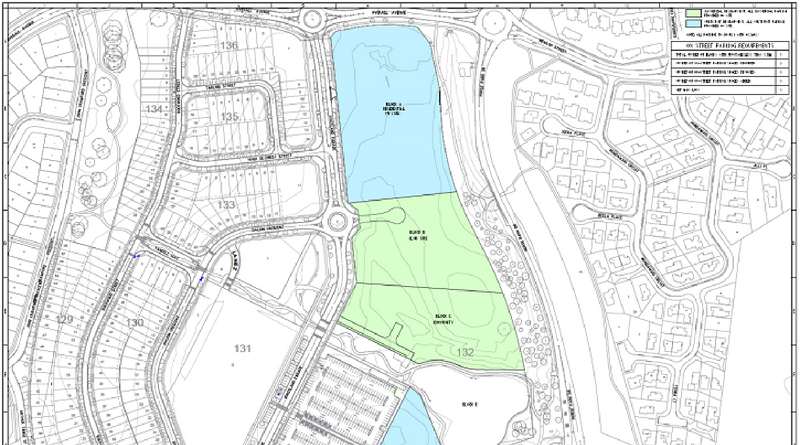 A Development Application (201833819) has been submitted proposing developments for the vacant land opposite Casey Market Town in Casey.
These blocks of land are in the control of a joint venture between Koundouris Group and Construction Control Australia that developed the Casey Market Town. The development of this land will be welcomed by the Casey community as it has remained vacant since the opening of Casey Market Town in 2016 after construction commenced in 2012.
The proposal is for an estate development plan to create 4 blocks to be known as blocks A, B, C and D. Block A is proposed to be developed for residential use. Block B and C to be handed back to the ACT Government for future use. Block D for mixed use with commercial/retail and residential.
The blocks included in this development proposal are within Section 32 in Casey:
Block 1, which is 19000m2 and is currently zoned as CZ1.
Block 2, which is 12000m2 and is currently zoned as CZ1 and TSZ1.
Block 3, which is 12116m2 and is currently zoned as CZ1, PRZ1 and TSZ1.
Block 8, which is 11864m2 and is currently zoned as CZ1, PRZ1 and TSZ1. Block 8 is currently a developed water feature.
Block 9, which is 5478m2 and is currently zoned ast CZ1, PRZ1 and TSZ1.
As the proposal includes a combination of block creation and delivery of public domain works this proposal is being called an Estate Development Plan. The blocks to being proposed to be developed for residential use will provide 163 dwellings. At the official opening of the Casey Market Town on 17th June 2016 Construction Control Chairman, John Gasson did say they they could develop the blocks as part of this proposal to have 300 dwellings.
Noting blocks A and D are not currently zoned for residential use this proposal requires two blocks to be changed to RZ4 – Medium Density Residential.
It is is being proposed blocks B and C are to be handed back to the ACT Government suggesting Block B could be for club use and Block C for other community use.
A club within a Group Centre is consistent with the Territory Plan. In the Casey Concept Plan (2008) it proposed a combined Club with indoor pool, indoor sports, gym and child care centre based on the Kaleen model. In 2014 information released by the ACT Government in regards to the Casey Group Centre proposed a lawn bowls club with 2 synthetic bowling greens with the option to extend to a third in the future. In 2017 Gungahlin Lakes Club presented an option to the ACT Government to develop Lawn Bowls on their site to remove this option at Casey and free up the land for other use.
According to Sport and Recreation Services within the ACT Government the feasibility study into the provision of future indoor sport facilities in Gungahlin will consider Block C as a potential site for consideration as part of this study. The developer has advised that the site has been found suitable to accommodate hypothetical development for an indoor sport facility.
It is proposed to restrict the maximum size of any shops that may be developed in blocks C and D to be restricted to a maximum size of 250m2 and exclude any supermarkets. The exclusion of any supermarkets is to protect the commercial viability of the supermarkets within the existing Casey Market Town. Koundouris Group is the owner of Supabarn Supermarkets. Based on information released in 2014 it was suggested a third supermarket could have been built on the current surface car park at Casey Market Town.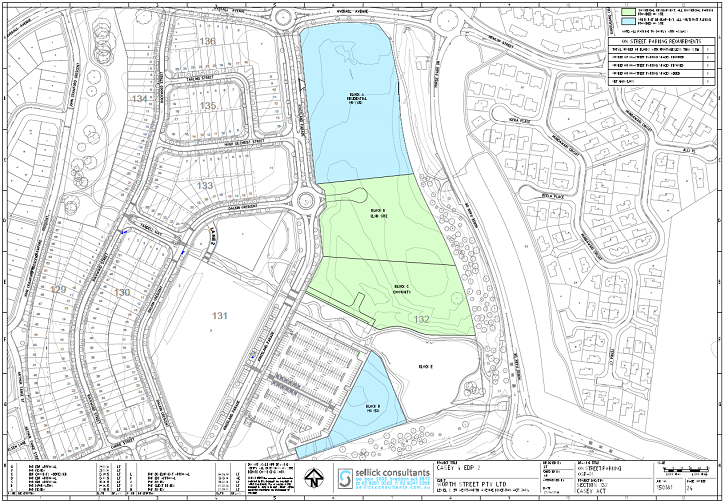 Block A which is at the northern most end of these blocks is being proposed to be turned into a townhouse development with 105 dwellings.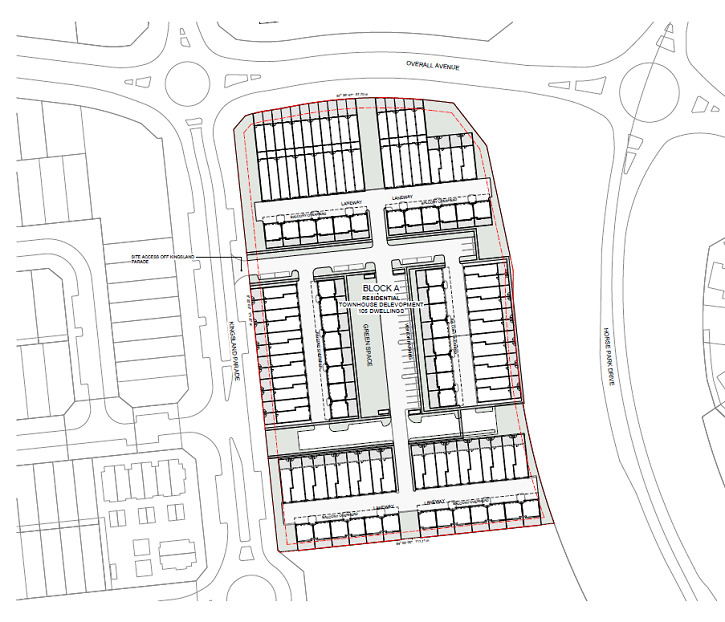 Block D which is at the southern most end of these blocks is proposed to have a mix of retail / commercial on ground floor with residential on upper floors with 58 dwellings.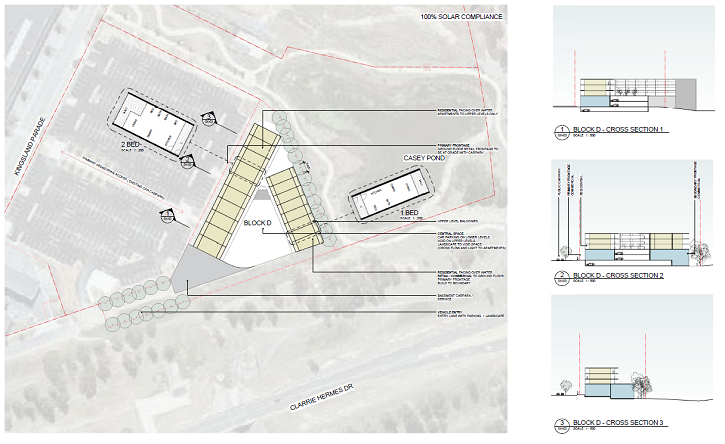 Images have been taken from the Development Application and have been created by Cox Architecture and Sellick Consultants.
The full Development Application (201833819) can be viewed here and commented on until 19th June 2018 http://www.planning.act.gov.au/development_applications/pubnote