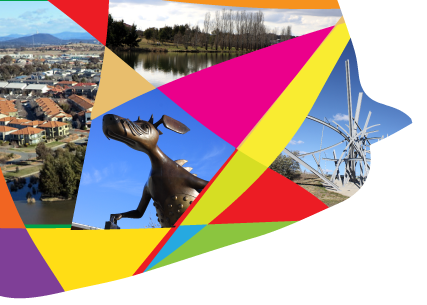 ACT Policing's Constable Kenny Koala will be teaming up with the Daniel Morcombe Foundation's educational truck, codenamed 'Big Red', to raise awareness about child safety in the Canberra region.
Constable Kenny — a well-known Canberra child safety mascot — will be attending several fetes over the next two weeks with Big Red, the first time the truck has been toured outside Queensland.
You will be able to see Constable Kenny and Big Red at the Gungahlin Schools and Parish Spring Fair on Saturday 10th November from 1pm – 2pm.
Along with viewing educational videos, members of the community attending any of the events will be able to purchase merchandise to help support the Daniel Morcombe Foundation.
The AFP and ACT Policing have been working with the Daniel Morcombe Foundation for some years to locally and nationally raise awareness of child protection and safety.
The Daniel Morcombe Foundation was established by Bruce and Denise Morcombe following the disappearance of their son, Daniel, to promote a safer environment for children in Australia. Daniel was abducted and murdered on 7 December 2003 in Queensland. The theme 'red' symbolises the colour Daniel was last seen wearing.
More information about the Foundation can be found at Daniel Morcobme. Courtesy of ACT Policing.