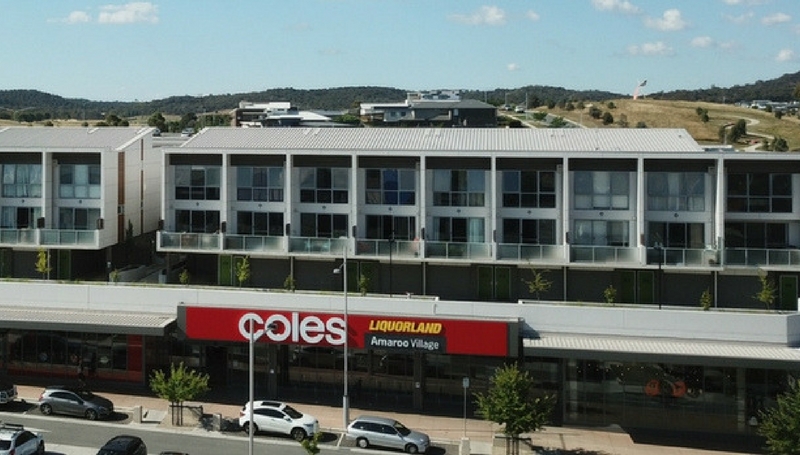 Amaroo residents have been waiting a very long time for their very own shops and on the 8th of February they will finally have them! The new centre with Coles supermarket and a range of other specialty stores and basement car park is a welcomed development by local residents.
More than 100 local residents have secured a role at Coles' new Amaroo, supermarket. The new market-style Amaroo supermarket will employ 77 new recruits and 30 existing team members who have transferred from existing Coles stores in the area.
Coles Amaroo Store Manager, Anna Spear started her career at Coles during high school and has been working with the supermarket for the last 11 years, having previously worked at Eden, Jamison, Gungahlin, Belconnen, Mudgeeraba and Tweed City.
"We're thrilled to be offering so many local residents their very first job. We are confident it will be the beginning of a great and rewarding career in retail," she said.
"We are extremely proud of the new Amaroo supermarket and can't wait to welcome our customers through the doors on opening day."
Coles Amaroo will be celebrating the opening of the new supermarket by welcoming much-loved duo, Chris and Cookie from last year's My Kitchen Rules. They will be performing cooking demos in-store using Coles fresh produce during opening week from Wednesday, 8 February to Sunday, 12 February.
Features of the new supermarket include a fresh produce department with an extensive range of fruit and vegetables, an open meat counter with two qualified butchers, as well as a continental delicatessen that offers a variety of local and international cheese and a 'slice-on-request' service.
Customers will also enjoy a new in-store bakery, offering a 'naked bread' option that allows shoppers to pick and wrap products themselves.
In addition, there will be a dedicated health food precinct that features a 'Scoop and Weigh' bar, providing the option for shoppers to select, weigh and pack their own seeds, nuts and dried fruits from more than 70 available options.
Along with Coles the centre will also welcome a hairdresser, pattisserie, Indian grocery store, Coffee Guru, a take-away, Wokitup! and a real estate agency.