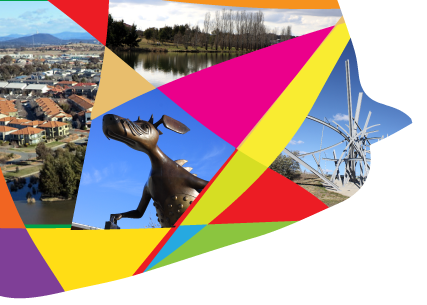 Yesterday Kmart Gungahlin launched their Christmas wishing tree along with students from Neville Bonner Primary school by decorating the tree, placing the first 2 official gifts under three, singing Jingle Bells and of course the morning was completed with cake and a special visit by Santa.
Read on to find out how you can help other families this Christmas through The Salvation Army and Mission Australia.
Who does the Appeal help?
The Kmart Wishing Tree Appeal helps everyone. We receive a lot of gifts for children, but we also distribute gifts for everyone that might be having a hard time. Thanks to our Appeal partners The Salvation Army and Mission Australia, everyone including adults and seniors are assisted by the Wishing Tree Appeal.
How did the Appeal get started?
The idea for the Kmart Wishing Tree Appeal began in 1987 when an Adelaide team member suggested Kmart use its wide network of stores as gifts collection points to assist charity groups at Christmas time. From there the Appeal grew and grew, and eventually became what it is today.
What have we accomplished?
The Kmart Wishing Tree Appeal is Australia's largest and longest running Christmas gift appeal. Thanks to the incredible generosity of Australians, the Appeal has raised more than 8 million gifts that have been distributed to those in need. In 2015, the Appeal successfully collected more than 386,000 gifts.
How can you help?
You can donate gifts this year at Kmart Gungahlin by placing unwrapped gifts under the tree and along with one of the provided gift tags hanging on the tree. Kmart Gungahlin is open 8am – midnight 7 days a week.