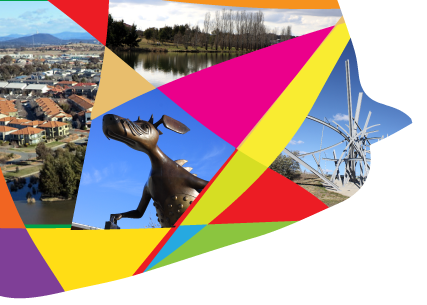 BURGMANN ANGLICAN SCHOOL STUDENT WINS COVETED DIGITAL VIDEO SCHOLARSHIP AWARD FOR A 10 MONTH EXCHANGE PROGRAM IN FRANCE
Student Exchange Australia New Zealand is proud to announce 16 year old, Bronte Corcoran-Ward as the winner of the 2013 Digital Video Scholarship Award. Hackett resident, Bronte, will depart in January 2014 for a 10 month stay in France. Bronte's Scholarship is valued at $3,500, funded by Student Exchange. Bronte is the first student to win the Digital Video Scholarship.
The Award will be presented by Mr John Foulcher, Deputy Principal, Valley Campus & Head of Senior School, at Burgmann Anglican School, on Tuesday, 24th September at 10.35am (school gym).
Bronte has always been attracted to visiting France, as she enjoys creative arts. As indicated by Bronte's father, "One of Bronte's strengths is her creativity. She has always enjoyed drawing and painting and appreciates the aesthetic side of life. This is one of the things that have always attracted her to France, and why she chose to study French.
Bronte hopes to become more independent, and improve her French language skills. As stated by Bronte, "I want to step out of my comfort zone and accept a new challenge. Not only will the exchange be a great experience but it will also help me gain better coping skills and more self-independence.
Bronte's love of all things French, extends to her two cats named Gigi and Francois.
Bronte submitted a digital video titled My Story, about following her dreams and being responsible for the path of her life.
The Scholarship Award is very prestigious at Student Exchange and, as commented by Mr Nick Lorentzen, National Director of Student Exchange Australia New Zealand, "Bronte is to be congratulated on winning our first Digital Video Scholarship Award. She submitted a video titled 'My Story', which highlights a recurring dream and breaking away from her day to day routines and pushing beyond her comfort zone. Using a combination of B&W and colour footage, Bronte has demonstrated why an exchange program is an important opportunity for her. It is a creative idea with simple photography and effects. Bronte's application was outstanding and she stood out as someone who will use her exchange experience not only for her personal development but also for the benefit of her community.
It was tough competition for Bronte whose application was outstanding and beat a competitive field of entries from around Australia and New Zealand. Student Exchange Australia New Zealand Ltd offers 12 scholarships each year. These include 5 Language Scholarships, 2 International Affairs Scholarships, 2 Indigenous Scholarships, and 3 Digital Video Scholarships. The next deadline for receipt of applications is 31st October 2013 for programs departing between April – September 2014.