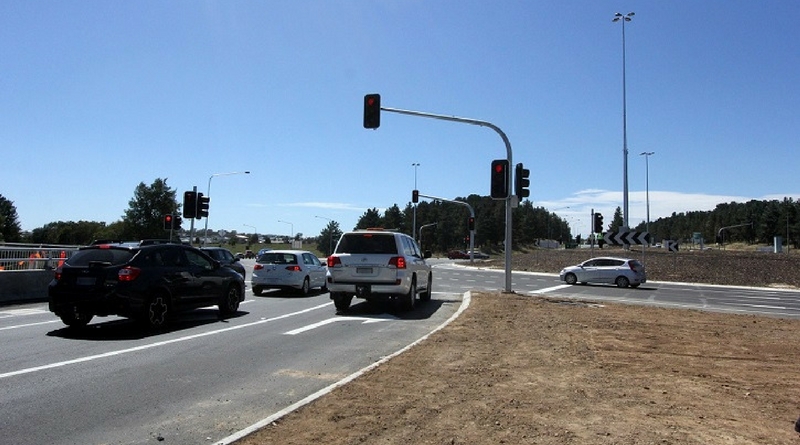 The $10 million upgrade of the Barton Highway/Gundaroo Drive/William Slim Drive intersection is finished, following the opening of an additional lane on the William Slim Drive approach.
Federal Minister for Infrastructure and Transport Darren Chester said the Australian Government had fully funded the project as part of its investment in better and safer roads throughout the ACT.
"Investment in ACT roads is part of the Australian Government's record $50 billion infrastructure investment programme that is building our future, creating jobs and delivering better lifestyles for all residents," Mr Chester said.
ACT Minister for Transport and City Services Meegan Fitzharris said the key road upgrade helped improve the quality of Canberra's road network.
"We can already see the positive effect the Barton Highway intersection upgrade has made, with significantly reduced queuing in peak periods and reduced crashes since the lights became operational in December 2016," Ms Fitzharris said.
"An additional lane on each approach to the Barton Highway roundabout has improved capacity and the new traffic lights have balanced traffic-flow during peak periods.
"Both of these new works have been effective in cutting delays."
For more information on the Australian Government's Roads to Recovery programme, visit investment.infrastructure.gov.au/funding/r2r.