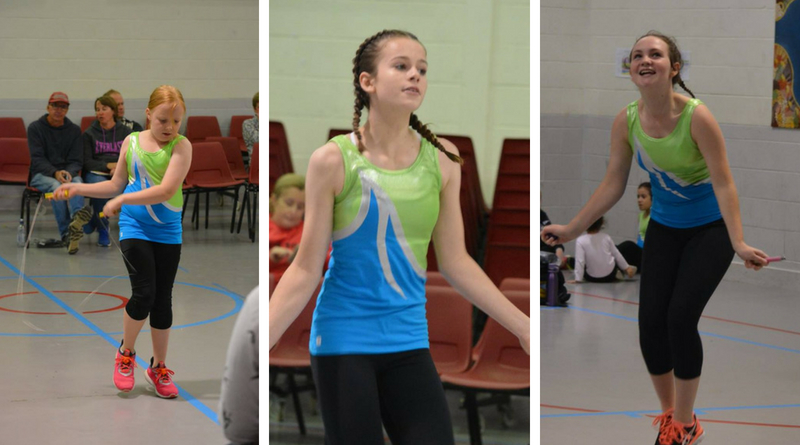 Canberra's own Jazzy Jumpers are a small Skipping Club co-hosting this years National Championship with Skipping Australia at the Australian Institute of Sport (AIS) on Saturday 9, Sunday 10 and Monday 11 June. There will be over 300+ skippers and officials from around Australia coming to Canberra for three days of furious action with Jazzy Jumpers accounting for 44 of the total competitors.
Skipping is a sport that seamlessly combines skills that most athletes strive to master in one sport and has to be seen to be believed. Competitive events range from single speed and freestyle events, to pairs and teams speed and freestyle events as well as double dutch. Competitors require strength and endurance to compete in speed events yet also require flexibility and rhythm for freestyle events. Competitors range from ages 5 – 18+ years.
Australia is one of over 60 countries worldwide that actively participate in the sport of Rope Skipping. Skipping Australia is the National body representing skippers and is very proud to be supporting one of Australia's newest and most exciting spectator sports.
At the International level, the Global Association of International Sports Federation (GAISF; formerly Sport Accord) has recently awarded Observer Status membership to the sport of skipping or "jump rope". This is the first step in taking the sport to the Olympics with the sport now being part of the Olympic family!
Jazzy Jumpers is an Amaroo based club and is led by two Coaches, Nicole Brown and Lisa Buchanan. Nicole is a multiple former world-skipping champion and both coaches share their combined knowledge and experience with their athletes. For more information on the history of the club, please see the website: http://jazzyjumpers.org.au/about-us/
Jazzy Jumpers competes regularly in State and National titles and has sent teams to the USA Amateur Athletics Union Junior Olympics and FISAC World Championships World Youth.
This year, Jazzy Jumpers have a team of 18 athletes heading to Orlando, Florida to represent Canberra on the World Stage at the World Jump Rope Championships over the period 1 – 10 July 2018. In addition to these athletes, Jazzy Jumpers has a further 5 athletes who have qualified for the Australian Team and are heading to the FISAC World Rope Skipping Championships in Shanghai in late July 18. The competitors are heavy into their training and in good form to perform well at Nationals.
You can attend the National Championship to watch the athletes in this sport:
Main Arena, Australian Institute of Sport, Canberra.
Sat 9 JUNE: 0915 – 1830
Sun 10 JUNE: 0900 – 1630
Mon 11 JUNE: 0900 – 1230