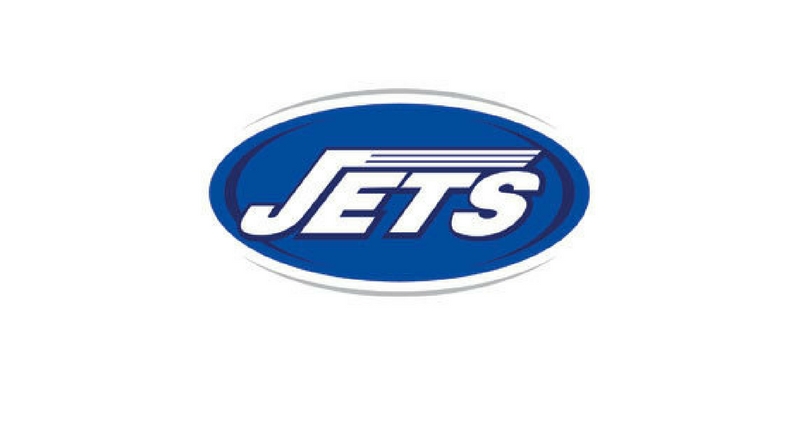 Each week an Auskick player is nominated to be Auskicker of the year as part of the NAB AFL Auskick programme. Round 18's nominee is Gungahlin's very own 7 year old Joven May who plays for the Gungahlin Jets.
Joven supports the Geelong Cats and Corey Enright is his favourite player. Joven describes himself as a "footy freak". His enthusiasm and love for the game flows through to everything he does – from playing in the yard, watching AFL matches, playing footy card games (where he records statistics including 'dream team' points, writes match reports and creates footy records for his games) to staying for an extra 45 minutes after Auskick to practice goal kicking with his dad.
At Auskick he always includes others by giving off handballs and he's very supportive and encouraging to his teammates.
Recently he had the day off school to travel from Canberra to Melbourne to attend a three-hour Geelong Junior members clinic.
As part of this nomination Joven and his family will travel to Melbourne for the AFL Grand Final where he will get to play on the MCG at half-time with other Auskickers and present a medal to one of the winning players. Joven is hoping it's the Cat's who get up this year.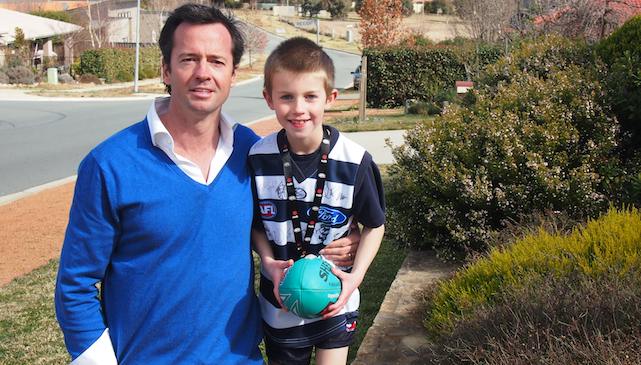 A few observations of this footy freak from his proud parents.
Joven's life is like the Geelong motto "Footy Full On!" He was born 1 minute before a Geelong/St Kilda match – 1 Aug 2004. He chose Corey Enright as his favourite player when he was 2 and half (at the beginning of 2007) and became the lucky charm for Boris' career! His daily life is immersed in footy and the language of – in preschool he said he had to move during storytime as quote: "I was sitting on such a tight angle I couldn't see the book!" After the 2007 Premiership he was toilet training and yelled out "finally I've done it after 44 years!"
When he started Auskick he claimed he was drafted to the Gungahlin Jets under the father-son rule (his Dad has played over 200 games for the club). On the morning of his first Under 8's match he said "I'm so excited it feels like my birthday." He is crazy about footy tipping (trying to win a Whopper!), Dream Team, playing footy cards, watching the Cats and playing Auskick. His teacher banned him from writing about footy for a few weeks because that is all he ever writes about in his journal. Last year he said "how lucky am I? I have only been alive for 7 years and I've already seen Geelong win 3 Premierships!" He is so excited about being the weekly Auskick winner for Round 18 (we got in trouble for not nominating him last year!)
If you would like to know more about the Gungahlin Jets Auskick programme please click here.