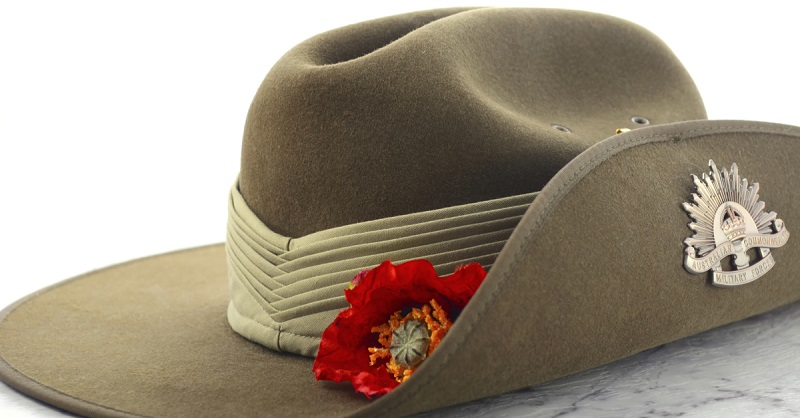 ANZAC Day 2020 is going to be very different for all of us but here is some ideas to help you commemorate this special day.
With thanks to local artist, Kylie Fogarty we have a poppy colouring in page to decorate windows and a stencil which can be used to use chalk to decorate your driveway as a field of poppies.
Flanders Poppy 2020 Colouring In Page Kylie Fogarty
Flanders Poppy 2020 Stencil Kylie Fogarty
With ANZAC Day services not open to the public, consider holding ANZAC Day 2020 in your Driveway
Due to the COVID-19 pandemic this event will not be open to the public. It will be broadcast live across Australia by the ABC and streamed online, 5:30am – 6am, 25th April 2020.
We encourage you to stand out on your driveway with a lit candle and perhaps a wreath and commemorate this occasion. See here for a great art project for the kids, ANZAC lantern.
For Brass Players at 6am play The Last Post, observe the 1 minute of silence and conclude with Rouse (or Reveille). Music for Mateship have made available music available for you here: https://musicformateship.org/
Audio of the Last Post, two minutes silence and Reveille can be played from here: https://www.facebook.com/AirForceBand/videos/675089093036876/
Get baking some ANZAC biscuits with recipes thanks to Bizzy Lizzy's Good Things. Legend has it that the biscuits were sent overseas by wives and mothers to soldiers in the War because the ingredients didn't readily spoil and the biscuits kept well during transportation. See here from Liz Anzac Biscuits – a snippet of history and a handful of the best recipes Her favourite recipe is below or see here for Carmen Brown's Honey ANZAC Biscuit recipe. Share your photos and reviews on our Facebook page!
MACADAMIA ANZAC BISCUITS
1 cup rolled oats
1 cup plain flour
1/2 cup raw caster sugar
3/4 cup desiccated coconut
1/2 cup Australian macadamia nuts, chopped
4-5 tablespoons golden syrup
135g unsalted butter
1/2 teaspoon bicarbonate of soda
1 tablespoon boiling water
Preheat oven to 150 or 160 degrees C. Combine the oats, flour, sugar, coconut and macadamias in a bowl. Set aside. In a small saucepan melt the combined golden syrup and butter. Mix the bicarbonate of soda and boiling water, add to the melted syrup and butter and stir into the dry ingredients. Drop rounded neat soup spoonfuls of mixture onto lined baking trays and flatten down carefully, using your fingertips. Bake for 15-20 minutes. Allow to cool and store in an airtight container.They shall grow not old, as we that are left grow old; Age shall not weary them, nor the years condemn. At the going down of the sun and in the morning We will remember them.
The Ode adopted from For the Fallen, a poem by English poet and writer Laurence Binyon.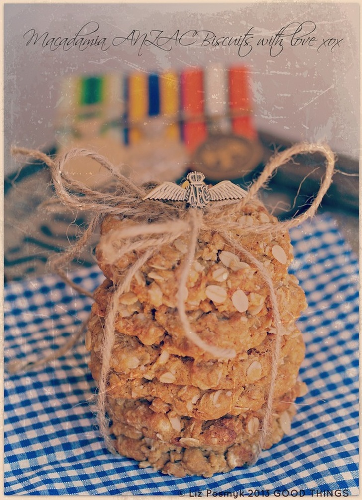 Liz Posmyk is an award winning food writer and cooking enthusiast. She was born in Canberra in 1958 and lives in Harrison with her partner. Liz earned the nickname 'Bizzy Lizzy' when she juggled the role of promotions manager of the Belconnen Markets with co-ownership of a leading cooking school. Across a decade she managed a program of events that welcomed some of the world's leading cookery writers and celebrity chefs to Canberra. Having recently retired from the Australian Public Service, Liz is now cooking to her heart's content and shares her recipes on her web site and blog Good Things www.bizzylizzysgoodthings.com/
Siren Bar & Restaurant – ANZAC Day – Gunfire Breakfast (takeaway only)
Doors will open at 5.30 am
Grab your gunfire brekky – scrambled egg, bacon, sausage, beans, mushrooms & toast plus a hot drink of your choice $ 2 0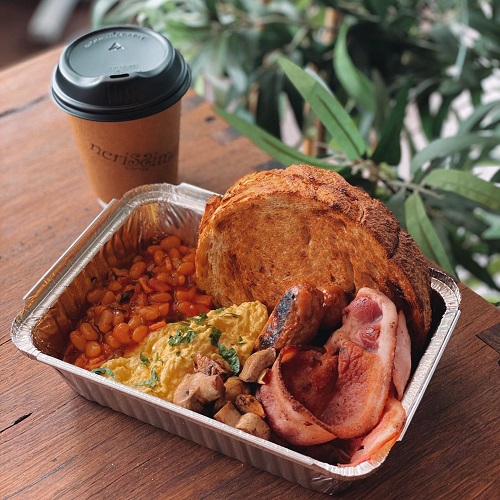 Siren Bar & Restaurant – Feed the family this Anzac Day!! (takeaway only)
Support our local fire effected farmers who have supplied us with the freshest meat & veg 🥘🥕
Mouth-watering Aussie Lamb, roasted veggies & gravy 😍 $85
𝙿̲𝚛̲𝚎̲-̲𝚘̲𝚛̲𝚍̲𝚎̲𝚛̲ ̲𝚗̲𝚘̲𝚠̲ for pick up on 𝙰̲𝚗̲𝚣̲𝚊̲𝚌̲ ̲𝙳̲𝚊̲𝚢̲ !
Call 61620377 or 0472658033
Drive-thru pick up available