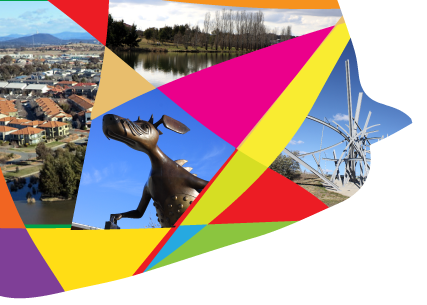 The Capital Region Farmers Market will this weekend welcome a very special visitor, international celebrity chef Antonio Carluccio, at the market this coming Saturday 26 July.
Antonio will tour the Market, do a book signing and take part in a cooking demonstration with Andrew Barr MLA from 8.30-10.30am. Mr Carluccio is in town in July as the patron of The Truffle Festival of the Canberra and Capital Region. He will join Minister Andrew Barr with a live cooking demonstration featuring fresh market produce and of course, truffles.
With the official title of Commendatore Antonio Carluccio, the Italian equivalent of a British knighthood, and having received an OBE from Britain in 2006 for his services to the catering industry, Antonio is a much loved and respected Italian cookery writer, chef, restaurateur and food expert. He is well loved in Australia for his SBS show 'Two Greedy Italians' and has also been a guest on Masterchef Australia.
This is a free event for the public to get the chance to see Antonio Carluccio and his cooking skills live, learn more about truffles and have their books signed by him. Copies of Antonio's new book, Pasta, will be available for purchase at the Market.
When: Saturday 26 July 2014.
Where: Capital Region Farmers Market, Exhibition Park in Canberra.
Time: 8.30am for cooking demonstration. Book signing to follow at 9.30am.
Note: This is a free public event.