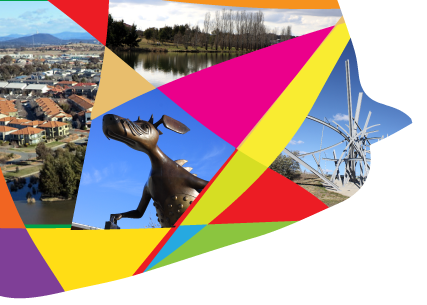 On the 20th October 2012 Canberran's will head to the polls for the ACT Government election.
Gungahlin is divided into two electorates, Ginninderra and Molonglo. Nicholls, Crace and Palmerston are in Ginninderra and the remainder of Gungahlin is in Molonglo.
Polling Places
Pre-polling:
Gungahlin Library, access off Hibberson Street, Gungahlin.
Saturday 13th October, 9am-5pm
Sunday 14th October, Closed
Monday 15th October, 9am-5pm
Tuesday 16th October, 9am-5pm
Wednesday 17th October, 9am-5pm
Thursday 18th October, 9am-5pm
Friday 19th October, 9am-8pm
Polling places in Gungahlin for the 20th of October will be open from 8am – 6pm and are as follows: Amaroo Primary School, Katherine Avenue, Amaroo.
Burgmann Anglican School, Cnr Francis Boulevard & Hurrell Streets, Forde
Gungalin Library, Cnr Hibberson & Gozzards Streets, Gunghalin
Harrison School, Wimmera Street, Harrison
Ngunnawal Primary School, Unaipon Avenue, Ngunnawal
Ngunnawal Neighborhood Centre, Yarrawonga Street, Ngunnawal
Gold Creek Primary School,Kelleway Ave, Nicholls
Palmerston Primary School, Kosciusko
Candidates
The following lists the candidates by electorate in no particular order. Those listed that have (G) next to their name are Gungahlin residents.
Ginninderra
Suburbs in Ginninderra are: Crace, Nicholls and Palmerston
ACT Labor
Yvette Berry MLA
Dr. Chris Bourke
Jayson Hinder
Glen McRae MLA
Mary Porter
Bullet Train For Canberra
Chris Bucknell
Tony Halton
The ACT Greens
James Higgins
Meredith Hunter
Hannah Parris
Marion Le Social Justice Party
Majlinda Bitani
Nehmat Nana Jbeili
Karamia Le
Marion Le
Kate Reynolds (G)
Canberra Liberals
MLA Alistair Coe MLA
Vicki Dunne
Merinda Nash
Jacob Vadakkedathu (G)
Matt Watts
Australian Motorist Party
Chic Henry
Darryl Walford
Liberal Democratic Party
Mustafa Jawadi
Matt Thompson
Independents
Darren Churchill
Emmanuel Ezekiel-Hart
Norm Gingell
Glen Takkenberg
Molonglo
Suburbs in Molonglo are:
Amaroo, Bonner, Casey, Forde, Gungahlin, Harrisson, Mitchell, Ngunnawal
Australian Motorist Party
David Cumbers
Mark Curran
ACT Labor
MLA Andrew Barr
MLA Simon Corbell
Angie Drake
Meegan Fitzharris (G)
MLA Katy Gallagher
Mark Kulasingham
David Mathews
Bullet Train For Canberra
Tim Bohm
Shelley Dickerson
The ACT Greens
Alan Kerlin (G)
MLA Caroline Le Couteur
MLA Shane Rattenbury
Adriana Siddle
Canberra Liberals
MLA Shane Doszpot
Murray Gordon
MLA Jeremy Hanson
Giulia Jones
Elizabeth Lee
James Milligan (G)
Tom Sefton
Liberal Democratic Party
Ian Gardner
Trisha Jha
Independents
Stuart Biggs
Phillip Pocock
For more information about the upcoming ACT Election please see Elections ACT or their Facebook page Elections ACT.