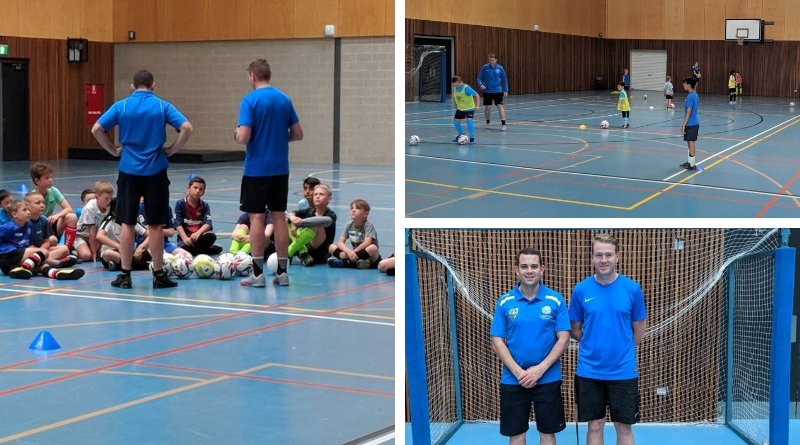 Played and loved all over the world, football is so much more than a game. It offers children the chance to learn important motor skills, gain self-esteem, hone their decision making and operate as part of a team.
Now, children and teens in Canberra are being offered the opportunity to learn the fundamentals of the world's most popular sport or take their skills to the next level through Accelerate Football.
Launched in July 2018, Accelerate Football offers a range of coaching programs for children playing football and futsal in Canberra.
The programs are designed to foster a love of sport and hone their skills at any age.
Coaches Grant Davoren and Alex Freeman note the programs offer grassroots experience in football or futsal for younger players and are then tailored for youth and senior development as players progress.
"In young children, the programs are focused on encouraging participation, connecting kids with football and futsal, and, for more experienced players, improving their skills to the point where they're noticed at club level," Grant explained.
Both Grant and Alex bring extensive qualifications to Accelerate Football's coaching programs.
Grant has over 20 years' experience in playing and coaching Football and Futsal. He has represented the ACT, Boomerangs FS and Timberwolves FC in futsal as a player and coach as well as representing Canberra FC, Tuggeranong United, Woden Weston FC, Belconnen United, Canberra City FC and Canberra Olympic FC as an outfield player.
In 2018, he was the head coach of the under 18s and under 20s program at Canberra Olympic FC, while his formal qualifications include a bachelor's degree in Physical Education, Cert III in Sports Coaching and Cert IV in Training and Assessment.
Grant has a FFA Futsal Level 1 Licence and FFA/AFC C Youth and Senior Coaching Licence in Football, and is currently working towards a FFA/AFC B Licence. Grant currently runs the Sports Development Football & Futsal Program at Gungahlin College, where he has mentored Canberra United NYL players, Canberra United W League players and scholarship holders to US Colleges.
Alex represented ACT and Australia in futsal as a junior, and Canberra FC and Canberra Olympic Football Clubs as a senior.
He specialises in providing Organisational Change Management services to Government and applies a key focus on the importance of people and building morale in work environments to his football development approach.
Alex also coaches his son's team at Gungahlin United Football Club and North Canberra Futsal. He has been working as a Game Development Officer with Capital Football in 2018, providing MiniRoos coaching services to numerous Canberra schools and clubs.
His formal qualifications include a bachelor's degree in Sports Media as well as MiniRoos and Skills Acquisition coaching certificates.
"Accelerate Football provides a range of programs to 'accelerate' game specific capabilities, core skills, and confidence while enabling participants to keep fit and active," Grant said.
"But it's also about encouraging kids to become engaged in sport itself. Team sports offer the chance for children to learn important skills like decision making and co-ordination, while also picking up life skills in resilience and building friendships."
Programs available through Accelerate Football include:
Football Introductory Program
Futsal Programs (Introductory and Academy Programs)
Football Specific Strength and Conditioning Programs for 14 years +
Video Analysis
1v1 Core Skills Training Sessions
Sporting Schools Programs
Club Football Programs
Holiday Programs
For more information about Accelerate Football and their football and futsal coaching programs, see www.acceleratefootball.com.au or contact them directly at [email protected] or 0421 451 396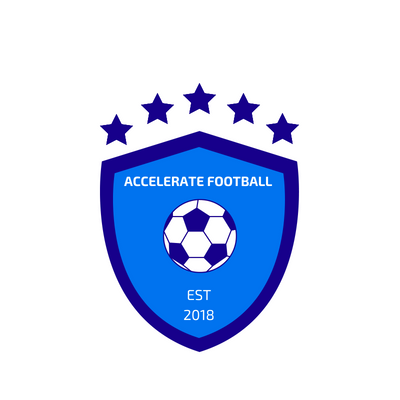 Accelerate Football
Accelerate Football was launched with the aim to provide a range of coaching programs for children playing Football and Futsal in Canberra.VIEW FULL LISTING