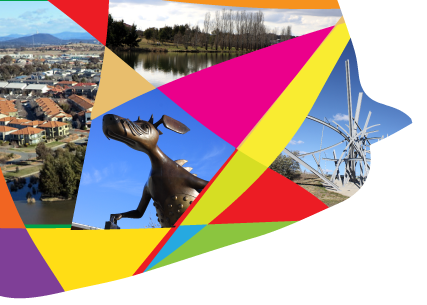 Sydney's City2Surf is renowned as one of the most picturesque but challenging marathons on Australia's running calendar. But for Gungahlin local, Mark Scarborough, the pain of Heartbreak Hill will be more than worth the sweat and tears as he raises much needed funds for paediatric brain cancer research.
After a year of training Mark will take on the epic run on August 14, joining 80,000 participants on the 14km course that negotiates the beautiful eastern suburbs of Sydney from the city to Bondi Beach.
He will do so in support of Dainere's Rainbow Brain Tumour Research Fund, a charity set up in memory of inspirational Gungahlin teen Dainere Anthoney who lost her battle with a brain tumour in 2013. During her fight she raised awareness about the illness, publishing two inspirational books and sharing her journey with the Canberra community and beyond.
Mark, the director of community website mygungahlin.com.au, will take on the challenge with Dainere's brother Jarrett, and together they will raise funds to combat this devastating cancer. All proceeds will go to Dainere's Rainbow (in conjunction with) supporting the Sydney Children's Hospital Foundation, providing funds for research into better outcomes for children with brain tumours.
This groundbreaking research includes investigating the biology and genetics of this childhood brain tumour, identifying agents that have an anti-tumour effect, and working towards treatment strategies and state-of-the-art clinical trials.
CEO of Sydney Children's Foundation, Nicola Stokes said Mark and Jarrett's contribution would have a significant impact on the Kids Cancer Centre as they strive to find a cure for children's cancer.
"Their dedication will support our clinicians in ensuring children affected by this disease receive the best possible care now and in the future," she said "It's incredibly moving to see Dainere's family and friends continuing her legacy."
Mark explained paediatric brain tumours are the leading cause of death in children aged under 16, and he was inspired by Dainere's heroic battle, along with her family's mission to find a cure.
"Dainere's Rainbow is committed to helping eradicate this number one cause of cancer/disease-related death in children. They are dedicated to raising awareness about childhood brain tumours and funding research in memory of their most precious Dainere, hopefully seeing her greatest wish of finding a cure become a reality," he said.
Mark continued he had often watched the City2Surf on television and knew one day he wanted to take part. New to the sport of running, he completed his first 10km Australian Running Festival this year after regular training at the Gungahlin parkrun.
"I am not sure how I will go at the City2Surf or what time I will post, but I will give it a go and at least finish it," he said.
It's sure to be a hard slog, but as the motto of Dainere's Rainbow states: "You Have To Go Through A Storm To Get To A Rainbow".
To support Mark in his bid to raise funds for Dainere's Rainbow and paediatric brain tumour research, please consider donating just $5 and nominating an inspiring song for Mark's playlist for the run. Donate at: city2surf2016.everydayhero.com/au/mark-6.
Mark is trained and supported by Elements4Life Functional Gym & Personal Training
You can read Jarrett's story here: Jarrett's City2Surf Story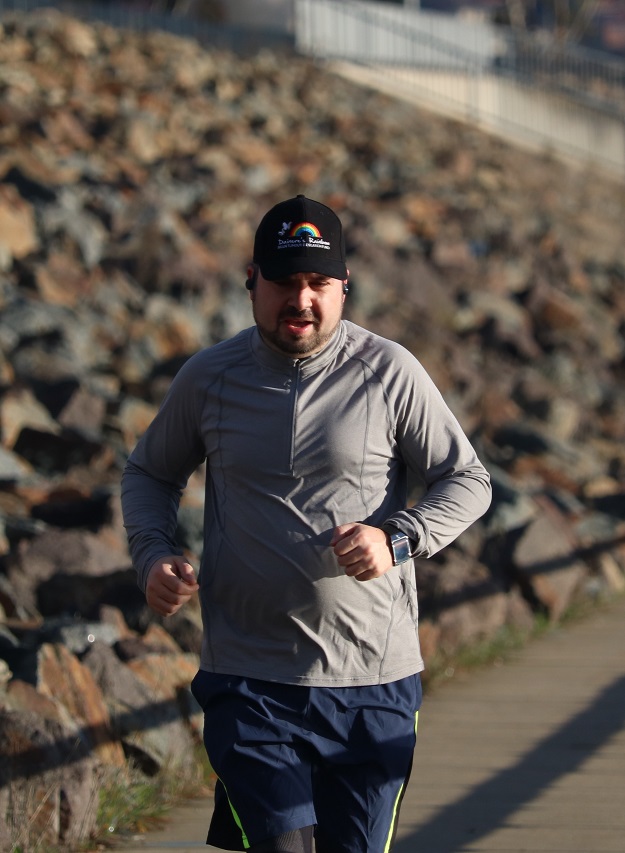 Photo courtesy of Gungahlin parkrun