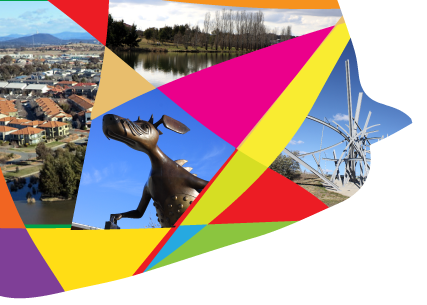 Local Gungahlin resident Jannette Cass-Dunbar is busily organising the 10th annual Tainn Hunter Classic Slowpitch Tournament. The Tainn Hunter Classic is a mixed slow pitch softball tournament that donates all proceeds to Ronald McDonald House Charities, Telstra Child Flight and the Hunter Medical Research Institute.
Named in memory of Tainn Hunter Cass-Dunbar who was born prematurely at 24 weeks and died after 53 days, the tournament supports the charities that provided him with such wonderful support and continue to assist families and babies who are sick. On the topic of these charities Jannette said "It means so much to us that we are able to give back to the charities who helped us at such a tragic time of our lives".
Whilst she has been busy organising this event and seeking donation Jannette has said of this years event "It is with a great deal of sadness that we are announcing that as well as 2012 being the 10th Annual Tainn Hunter Classic, it will also be the last in it's current format. We will still be supporting these wonderful charities, just in other ways."
The 10th annual Tainn Hunter Classic will be conducted in Canberra on the weekend of October 5 to 7, 2012 (note ACT Family and Community Day is on Monday 8th), and is open to mixed teams over the age of 16. Games on Friday night will be optional for travelling teams with local teams playing from approx. 6pm. There will be a "Home Run Derby" and a pitching contest held during the meal breaks with some great prizes.
Cost of entry for the tournament will be $500 per team including match balls and Softball Australia registration. Experienced teams are asked to self-umpire round robin games and we will endeavour to provide umpires for inexperienced teams and finals. Entry into the home run derby and the pitching contest will be $10 for each player for each contest. The tournament promises to be a fun weekend where players will compete on the best diamonds in Canberra.
A raffle and auction will be held in conjunction with the tournament. The items for silent auction will be on display during the games on the Saturday, with the auction concluding with a few live items during the dinner break on Saturday October 6, 2012.
Softball ACT have kindly donated the facilities for the tournament at Hawker and the organisers would welcome any other offers of sponsorship, goods or services, and volunteers to ensure the success of the tournament. In particular we are seeking people able to assist with selling raffle tickets, sponsorship of the umpires, or goods suitable for prizes or auction items.
Donations can also be made by credit card via the Everyday Hero website Tainn Hunter Classic
Expressions of interest for team entry are due by Thursday13th September, and full team registrations including fees are due by Thursday 27th September 2012. For further information please contact Jannette Cass-Dunbar at [email protected] or on 0423 953 764. Letters to 3 Stride Lane, Gungahlin ACT 2912. Parcels to Digitalcore, Suite 2, Ground Floor, 73 Northbourne Ave, Canberra ACT 2600.